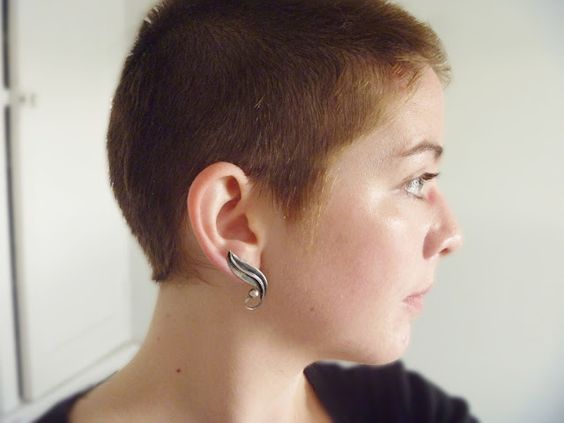 Say goodbye to the classic braid, the lowly ponytail and the plain old hair left open. Your hairstyle says a lot about your personality, so if you've got a vibrant, dynamic one, then let it show! If you want to up your glam quotient and change your look entirely, you're in safe hands. So, break the rules if you can't bend them and change the way the game is played! For hairstyles, you didn't even know existed, or head-turning styling ideas for your mane, continue with this post! Below explained regarding Uptown Funky Hairstyles for the Ladies.
1. Fashionista Flair

Shine some light on the edgy fashionista within you with this hairstyle. It's got classy and chic written all over it. Sleek hair crescendos curled up into large voluminous waves make the perfect style statement. One definite way of taming those locks of yours would be with this hairstyle. Works for any face cut and on medium to thick hair. Add a couple of pretty bows or sparkly beads to your hair, and you are good to take the world by storm ladies!
2. Crazy Buzz Cut.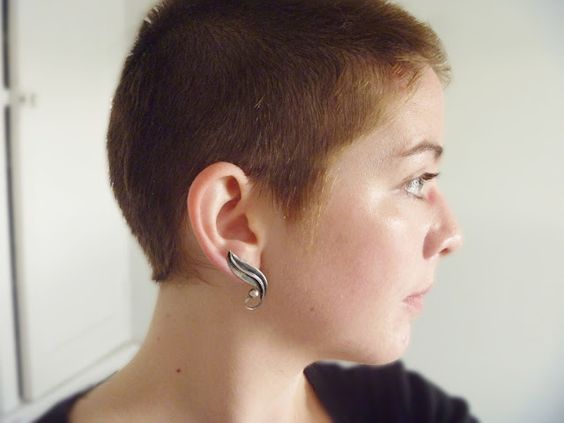 Here's one for the rebels, the rule breakers, and the misfits. The ones who dare to stand above the rest and who are, quite frankly bold enough to do so. Definitely a head turner, this one and is bound to flip your look. So if you're brave enough and have what it takes, go crazy with the crazy buzz cut. Team this look with bold lip color and some bling earrings and boom!
3. Trendy Mohawk
What to keep up with the best of Tinseltown? Do so with this trendy hairstyle. Voluminous hair lying across the middle section of your head cradled in shaved sides make the Mohawk stand out. Not just that, this one has got chic written all over it, you could choose a hair color that really screams out. Ideal for the trendsetters and the make believers, we think this look is here to stay.
4. Asymmetric Ombre
Spice up your long mane with a bold pop of ombre which is bound to make a statemen
t. The possibilities of what this one look can be used with are endless. If square, round or oval the shape of your face is, this one is bound to suit you. It's all about asymmetrical uneven hair length, any hair color would accentuate this look.
5. High Colorful Braided Side Ponytail
Wanna have some fun? Who said hair should be black, or brown, or blonde, right? Make your hair pop by dying it electric blue! Yes, that's right, you heard me blue, with streaks of purple and any other bright color you can think of! Gather all your hair into a high ponytail and don't go easy on your scrunchie, make sure it compliments the look completely! A side ponytail or a normal one works just fine.
6. Color Blocked Edgy Hair
If this isn't funky, then we don't know what is! The ultimate makeover for the really crazy types, we just found a hairstyle for you! It pops like no other making your hair look like an undersized rainbow. The classic undercuts make your hair look like a palate of all things colorful!
Step it up with these hairstyles girls! Be the fashion statement you want to see!