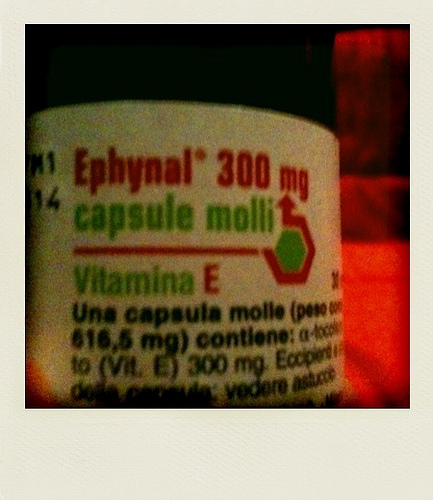 Vitamin E oil is one of the ingredients that can be used on face, hair, lips, nails, body, etc. It has multiple benefits and contains a very high dose of antioxidants.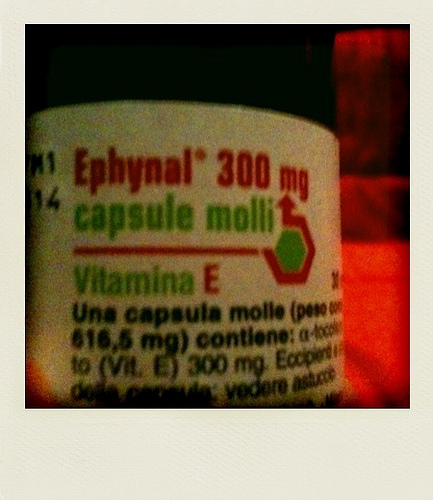 Six beauty benefits of vitamin E oil for the face, body, and hair
These nourish the skin and hair and make them stay beautiful for the longest time. The regular use of vitamin E oil can, therefore, ward off various beauty problems as well. Here are few of Vitamin A oil benefits.
Fades away the stretch marks
Vitamin E oil has antioxidants that prevent the damage of collagen and help to repair the skin. Stretch marks frequently appear after the sudden weight loss or post pregnancy when the skin undergoes sudden severe changes. It stretches more than usual and the result is those white lines called stretch marks.
How to use:
Warm some vitamin E oil by soaking the bottle in hot water.
Now take few drops and massage it wherever have the stretch marks during pregnancy.
Leave it overnight.
Repeat the process every night to see them fade away in a few months.
Prevents from wrinkles
Every woman' enemy is signs of aging such as wrinkles and fine lines. Vitamin E oil enhances collagen production and also blocks free radical damage which is frequently the main cause of the appearance of wrinkles on the face.
How to use:
Mash few pieces of papaya in a bowl.
Now add 2 to 3 drops of vitamin E oil to it.
Mix well and apply this paste on the face and neck.
Leave it for 15 minutes and then wash off with plain water.
Suits dry and sensitive skin
Dry skin lacks moisture and hydration as sensitive skin can turn red at the slightest touch. Therefore, it is essential to use right ingredients on such skin types. Vitamin E oil is suited for both types. It has anti-inflammatory properties that cool sensitive skin as its moisturizing properties soothes dry skin.
How to use:
Warm some vitamin E oil and & then honey to it.
Apply this mixture on the skin, not just face but the whole body.
Once you are done massaging, take bath with lukewarm water.
I find honey to be sticky, simply massage the skin with vitamin E oil.
You can do this at night and bathe with lukewarm water in the morning.
This will let the skin soak up the oil better.
Lightens acne scars and dark spots
Acne skin, dark spots, burn marks, etc. can hinder the beauty but you can lighten them with the help of vitamin E oil. It helps the damaged tissue heal better and the skin also appears brighter after its use. Make sure you use this paste regularly to see the visible difference.
How to use:
In the bowl add vitamin E oil and aloe vera gel.
Stir it well to blend the 2 and then apply on affected areas.
Leave it for 30 minutes and then rinse off with water.
Both the ingredients would help in lightening the spots and scars.
Soothes the chapped lips
Chapped lips are a common occurrence during winters and no matter how much lip balm we use, it is not enough. This is due to harsh weather that takes away all the moisture. But using vitamin E oil helps to prevent them from getting too chapped as it seals the moisturize in and also prevents from further damage.
How to use:
Simply apply some vitamin E oil on the lips.
Do this at night or if you do not want to use lip balm, use this oil instead.
Avoid licking the lips as it dries them out and will not let the oil seep into the skin.
Strengthens the hair
For hair to be strong and healthy the follicles need nourishment and vitamin E oil does just that. It does not just improve the blood circulation when massaged on the scalp, it also promotes the hair health and is good for increasing the condition of dry and brittle hair.
How to use:
Warm some vitamin E oil and apply it on the scalp and hair.
Massage the scalp well so that it enhances the blood flow.
Keep it on for an hour and then rinse the hair.
Vitamin E oil is also available in the form of capsules. I do not find the oil, can use these to make packs. Simply cut them open & squeeze out the liquid. If find vitamin E oil to be too greasy, mix any other light oil in it such as coconut or olive oil and then apply it on the hair and skin.