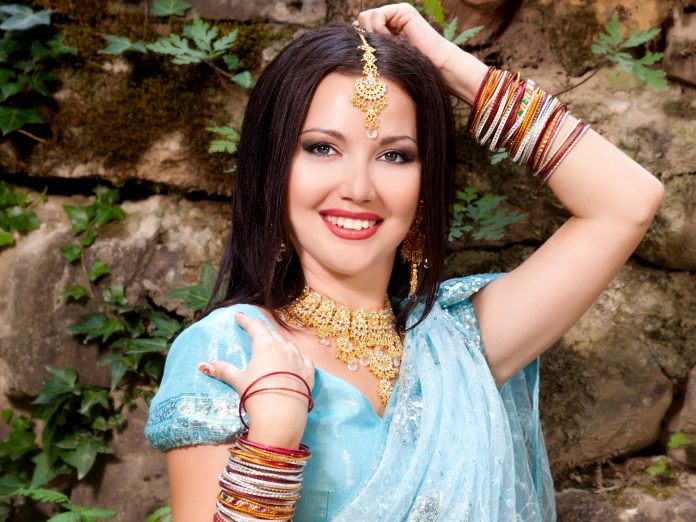 Each and every bride glows naturally with feelings of love & excitement on their particular day of marriage. On happiest wedding-day skin needs a little more planning & effort.
In the lead-up to the big event, stress can affect the hormonal balance which might lead to pesky breakouts, rashes & even more oily or dry skin to occur.
Skincare tips for brides
Load up on water
Your skin requires water no matter what the skin type is. Also, foods like grapefruit, broccoli, watermelon, & lettuce which are water-rich. They work perfectly in the face.
Exfoliate
Your skin will require regular exfoliating to enhance the overall appearance of the skin.
Do facials
Go for deep cleaning facials at least once for a month to prepare your skin texture before the wedding. As it will assist to reduce discoloration caused by the sun & also lessens scars and acne marks.
Moisturise
Moisturize the skin every day; at least twice, over the face & all over the body. Also, make sure you give more attention to areas that have scorched, like knees, feet, elbows, & hands.
Sufficient Sleep
All these beauty treatments would have no use on the skin unless you have the good eight hours of sleep every night. It is one of the more important skin care tips to follow to get glowing skin and for the change of skin appearance.
Eat skin-friendly foods
Some foods will aid you from internally to get a naturally glowing skin. Foods like salmon, beetroot, mango, turmeric, avocado, kiwi, green vegetables, legumes & broccoli will keep the healthy & glowing naturally.
For smooth lips
If you have the dry, chapped lips; one can exfoliate the lips with the help of an old soft-bristled toothbrush or by using the washcloth in the shower. Rub smoothly for 30 seconds to de-flake the pout. Use lip balm each night to moisturize your dry, cracked lips.
Avoid toners that containing parabens
Toners form a primary part of the skincare routine, but most toners contain 'parabens'. Therefore, choose for rose water as it is the most convenient & natural toner for the skin.
Visit a dermatologist
If the skin is prone to acne, you want to get it checked by the dermatologist who can guide treatment for it. As it will take some time to get this difficulty under control, it is best to visit the skin specialist well in progress.
Keep makeup safe
Clean the applicators, brushes & puff frequently. Also, Don't use lipsticks that are older than one year & check for expiry dates on the products as well.
Use sunscreen
Guard your skin against premature aging or the sun rays. It has done by applying sunscreen on the face, neck, back, & arms to avoid sunburn.
Be positive & stay happy since the cheerful bride attracts more attention.
What to Dos
– Sprinkle water several times per day to assure that there is no appearance of dark circles under eye & puffy eyes.
– Use Argan oil or almond oil to the hair twice in a week for nourishment.
– Just before the marriage day, get the beauty care concourse at a beauty parlor to receive maximum benefits.
What not to Do
Do not allow dirt to stay on your skin. Rinse the hair with shampoo on a daily basis.