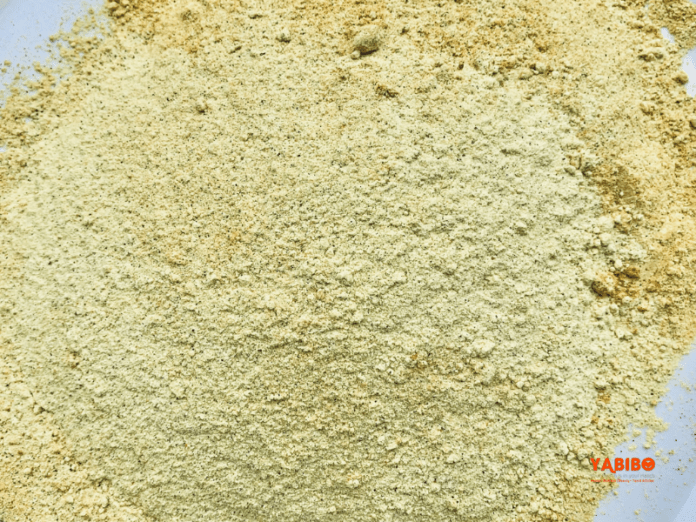 Sunni Pindi recipe is easy to prepare at home and the benefits of Sunni Pindi recipe are several and naturally, women can make this at home for family skincare.  
The skin has been acknowledged to be the largest organ and requires much care to keep it supple and soft. Regular cleansing, toning, as well as moisturizing of the skin, is necessary to keep it healthy. It is an important organ of the body and reflects one's internal health as well. A glowing skin usually means the person is healthy mentally as well as physically.
People tend to go in for commercial beauty products and thus expose the skin to harmful chemicals. Soap for example can be very harmful and is usually used to cleanse the body if not the face.
Why not try a healthier product which can be prepared at home itself? The importance of traditional Sunni Pindi cannot be undermined. The benefits of the Sunni Pindi recipe are manifold and cannot be negated in any way.
What Is Sunni Pindi?
Sunni Pindi or Nalugu Pindi happens to be a fragrant all-natural, herbal bath powder with amazing skin benefits. No commercial skin cleansing or exfoliating product can compete with this natural home remedy for the skin. The benefits of the Sunni Pindi recipe make it a popular remedy for healthy skin and can be easily prepared at home. It being free of chemicals is a harmless alternative to soap. The mixture is much in use as a bath powder and helps cleanse the skin. It can be made use of as a natural scrub to exfoliate one's skin gently but yet effectively. By regular usage of this aromatic herbal powder, the skin will certainly be extremely smooth and also soft to touch. It does enable the skin to absorb the medicinal, as well as healing properties of all the herbal ingredients, made use of. It nourishes the skin well and also and beautifies one's overall appearance.
Sunni Pindi has been in use for centuries as an age-old tradition across the southern part of India, mostly of course in the state of Andhra Pradesh. People want toxin-free skincare and are therefore very popular as a beauty product.
Also Read, DIY Homemade Fairness Bath Powder or Sunni Pindi During Winter.
What Is Sunni Pindi Made Of?
The Sunni powder contains a large number of skin-friendly herbs. The main ingredient made use of is green gram flour, which is mixed with chickpea flour and rice flour that helps form the base of the powder. Several other powdered ingredients such as turmeric, Multani mitti, Indian gooseberries, neem leaves, fenugreek leaves, basil leaves, rose petals are also used to prepare this flour blend. These ingredients help in making the skin look healthier and being aromatic their fragrance is an added advantage, much appreciated by women.
How to Prepare Sunni Pindi At Home?
The recipe of Sunni Pindi is quick and simple to prepare at home. It does not cost much and is easy on the budget.
Women desire a glowing skin and naturally do not mind preparing Sunni Pindi Recipe at home. It is good for both young and old.
Ingredients Needed:
Green grams – 100 gms.
Chickpeas (besan/senega Pindi) – 100 gms.
Rice – 1 tablespoon
Fuller's earth (Multani mitti) – 50 gms.
Turmeric (Haldi / manjal / pasupu) – 1 teaspoon
White turmeric (Suganda kachuralu) – 1 teaspoon
Indian gooseberry (amla /Amalaki / usirika podi) – 1 tablespoon
Rose petals – 2 tablespoons
Fenugreek (methi) seeds – 2 teaspoons
Almonds – 9 to 10 nuts
Indian lilac (neem / vepa) leaves – 1 tablespoon
Holy Basil (Tulsi) leaves – 1 tablespoon
Orange or lemon peels – 1 tablespoon
Conclusion
Keeping in mind the benefits of the Sunni Pindi recipe women can prepare it for their family skincare.