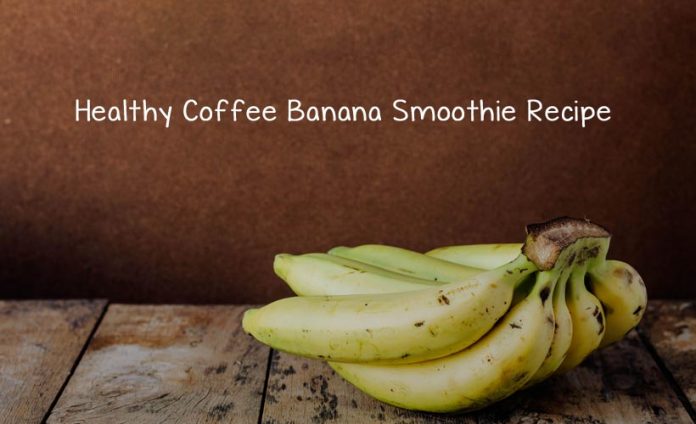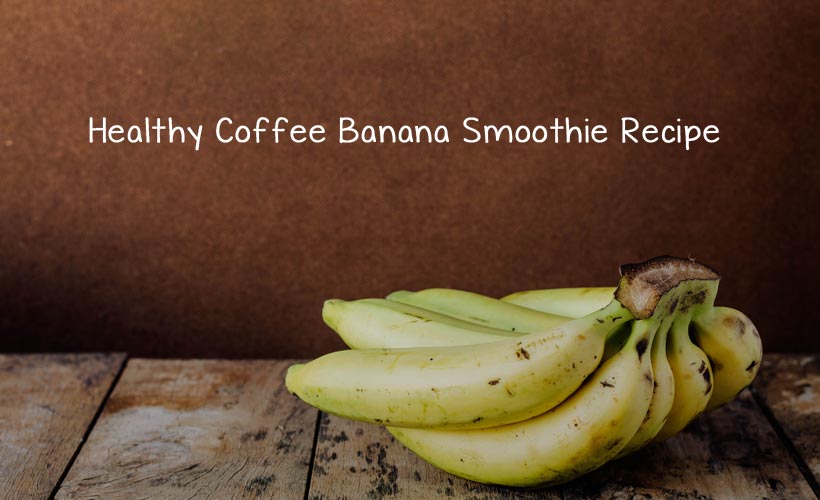 This smoothie is ready in 34 minutes and can be served twice and is a very popular drink.
What does it contain?
Ingredients to prepare Banana Smoothie Recipe
3⁄4-1cup fresh brewed coffee cooled
1medium banana, peeled
1 -2tablespoon sugar(optional) or 1 -2 tablespoon honey, to taste (optional)
1 1⁄2cups french vanilla yogurt (low-fat or nonfat is fine)
1 -2tablespoon protein powder (or other nutritional powder) (optional)
1teaspoon chocolate syrup (optional)
1drop vanilla extract
DIRECTIONS to prepare Banana Smoothie Recipe
Twenty to thirty minutes before you plan to mix your smoothie, put the coffee in a shallow pan and place it in the freezer, stirring once or twice after 15 minutes.
It should become slushy-icy.
Thinly slice the banana onto a plate and put that in the freezer as well, to chill.
While you're waiting, chill the glasses you plan to use.
When you're ready to proceed, combine the chilled coffee, banana, and sugar to taste in a blender.
Blend just until smooth.
Add the yogurt and any of the remaining ingredients you wish to use.
Blend again, briefly, just until smooth. Taste, adding a little more sugar if needed. Transfer to the chilled glasses and serve.
This is a natural combo drink. One can have it for breakfast and the family will simply love to drink it. A good drink for the holiday season as well. Nice way to start one's morning.
There are other varieties as well as such as Chocolate Banana Coffee Protein Smoothie, Low fat coffee banana smoothie and so forth.
It indeed is a delicious drink and all one needs is a blender to mix up the ingredients.
Serving breakfast is indeed a great responsibility as a housewife as one has to ensure that her family is healthy. The banana coffee drink is worth the try as it contains healthy nutritious ingredients and is good for health.
How to entertain guests?
Why not try out Banana Coffee drink? Your guests will simply love it. One can have a gala time with friends gulping the tasty drink. It is rich in flavor and is good also for early morning breakfast party. Have your friends over and entertain them with this healthy coffee drink. Why go in for the usual coffee drink? Make it a lively party, a get-together to be remembered and cherished.
Why start the day with Banana Coffee Smoothie?
It is a healthy drink.
It makes one very productive throughout the day.
It is very nourishing.
A tasty drink.
Brightens up one's day.
Makes you lively and chirpy.
Breakfast is also very important. One must skip it. One must make it a tasty meal of the day. Having a Banana Coffee Smoothie is a great way to begin the day. One will feel energetic and fresh. Easy to prepare and will be loved by all. Children will simply gulp it down. As a mother, you know how to win the hearts of your children. Give them a delicious drink early in the morning.