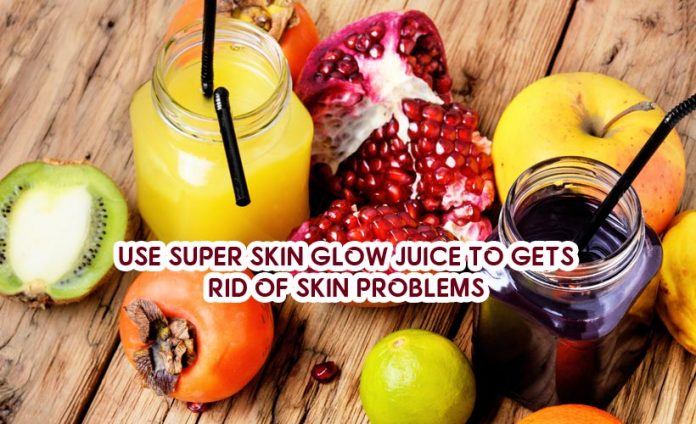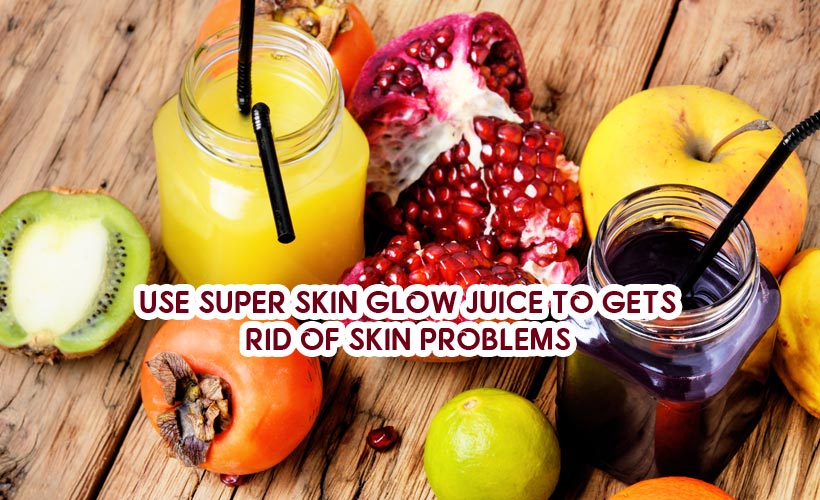 Super skin glow juice is meant for a glowing skin and will help in getting rid of your skin problems. Women are very particular about their skin and would like their face to glow at times be it in the office or workplace. It is a tasty smoothie with a lot of health benefits and naturally one must have it to have a smooth skin.
Fresh juice is always good for health and one must have plenty of fruits and vegetables for a supple and beautiful skin. Fresh juice makes one's skin to glow.
Here are the ingredients that promote healthy, glowing skin.
Apple Juice: This contains a lot of antioxidants that help in preventing cell as well as tissue damage, wrinkles and of course aging. As they say "an apple a day keeps the doctor away"
Cucumber Juice: The juice of cucumbers is indeed an excellent source of silica which helps in improving one's complexion as well as overall health of one's skin. One must be well hydrated as high water content keeps the skin glowing throughout the day.
Also Read: How Foods Help In Skin Care
Papaya Juice: Like apples, papayas are also rich in antioxidants, and do contain the enzyme papain, known to cure skin impurities.
Celery Juice: This keeps one hydrated as it contains a bevy of vitamins and minerals such as magnesium, chlorophyll, folic acid, and vitamin C, which are good for the skin.
Lemon: Lemons do promote beautiful skin on account of their high vitamin C content. Have a glass of water with a little lemon juice and honey first thing early in the morning which happens to be an effective skin cleanser.
Ginger Juice: This is rich in skin-supporting antioxidants, vitamins, and minerals and is a potent anti-inflammatory and promotes smoothness as well as an even skin tone.
Also Read: Vegetable Juices To Drink For Glowing Skin
Smoothies are accepted balanced diet and one must have them regularly to not only have a healthy skin but to maintain good health. Have fresh juice occasionally instead of water, milk, or tea. Juice is good for detoxification.
Super Skin Glow Fresh Juice Recipe
The Ingredients
1 large apple
1 medium cucumber
1 papaya, sliced and seeds removed
4-6 stalks of celery
1/2 lemon
1 small piece ginger root
The Add-ons
1/2 cup Arugula
3-5 medium carrots
1/2 cup parsley
3-5 small radishes
What next?
Mix all these ingredients in the juicer and mix well. SIP it and enjoy the tasty drink!
Conclusion
Juices are indeed very good for one's health and also to keep the skin in good shape. A healthy skin is a reflection of one's health. If you are not feeling good, it shows on your skin. So naturally, one's internal systems must be in good shape in order to have a healthy and glowing skin. Be well hydrated at all times and do try out this smoothie for good results in maintaining a skin glow.