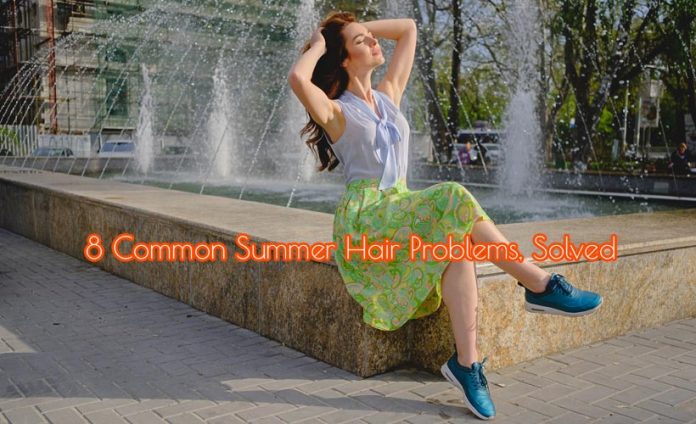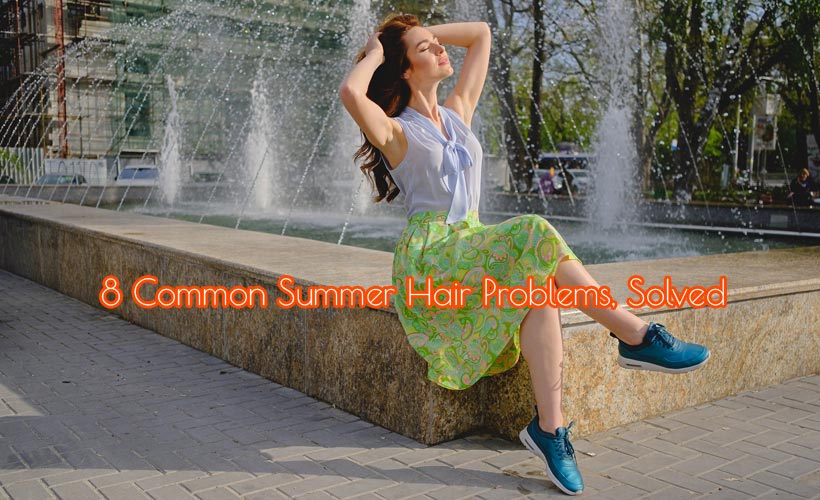 Summertime is a difficult time and you well prepared for it. Your hair has to be well taken care of. One suffers from beach waves and greasy, frizzy, brittle strands which were earlier healthy strands of hair. You have to do something about it and sure there is a way out!
Fortunately, there are several easy and natural ways to tame your tresses. Wind water and chlorine and the dry harsh weather do affect the hair and also the harsh sunlight does so.
Summers are difficult indeed and it is essential to be alert that you're not exposed to sunshine too much as it affects the color of the hair. You would like to spend more time in the swimming pool to cool off the heat, but you must be careful that you do shampoo your hair with bad products.
Also Read: Incredible Health Benefits of Fish Oil for Hair Growth
Here are few hair care tips coming harsh summer:
Summer heat, wind as well as humidity causes frizz: Reduce the frizz by drying your hair with help of a cotton t-shirt rather than with a towel. The texture of the towel's can cause much friction which does disrupt the cuticle and does create frizz. Squeeze out the water from the hair. Avoid rubbing the hair with the towel while drying your hair. Blow dry on a medium to a cool setting.
Go easy on the products: Be careful with the products you use for shinning your hair and cutting down on the frizz the conditioners must be of good quality. A bad quality product can affect the texture of one's hair and make it dull. Avoid sprays that cause stiffness of hair.
Avoid brush: Make use of a wide-toothed comb. Bristled brushes will frizz up the hair in humid climates, so it is advisable to keep a comb in one's purse, to detangle the hair.
Prolonged exposure to the sun results in sunburned scalp: Make use of cucumbers to treat dry scalp. Rub the pieces on the scalp. It will smoothen the scalp and moisturizes it.
Prevent color fading: In the sun our hair color gets affected. It fades. Use a color enhancer rather than coloring it more frequently.
Chlorine in pool affects hair: Hair color fades with every washing and one must not use detergent or harsh shampoos.
Condition it up: Do a pre-wash and conditioning prior to entering the pool or ocean. Most of the beaches, as well as pools, do have public showers. You might feel it is rather strange to shower before entering the water, but you must allow your hair to soak up fresh. Also, if it is possible, spray or comb in with a conditioner to be able to further hydrate.
Lighten up: In summer to you would like to lighten up your hair but you must avoid using homemade remedies such as lemon juice as well as hydrogen peroxide. These may be effective in bleaching your hair, but they cause breakage and dryness of hair.
Conclusion
Summertime is not an easy time. One has to make an extra effort to look good. You have to take care that your hair shines all the time and does not lose its color shade on account of too much washing or spending too much time out in the sunshine.