'Fish oil for hair growth' are these words sounding different? Yes, it is true. Fish oil is very helpful for hair growth. Before knowing how fish oil for hair growth is helpful, we need to know what is fish oil. Fish oil capsules contain mainly omega 3 polyunsaturated fatty acids. These fatty acids are found in oils from vegetables, certain types of fish, and other plant sources. These fatty acids must be consumed when you are following a strict diet. Fish oils can be found in the tissues of certain fatty fishes like trout, anchovies, herring, mackerel, salmon, and swordfish.
Is Fish Oil for Hair Growth Really Beneficial?
According to researchers, the omega 3 fatty acids present in the fish oil help in keeping a lot of health ailments at bay. This oil, when consumed ensures proper functioning of the body and promotes good hair growth. Fish oil has many health benefits in that hair growth is also one. How fish oil works when consumed in a balanced diet? It strengthens the hair roots ensuring no hair fall, and also it nourishes the hair follicles. Hence, it is proven to be ideal for hair growth.
Ways to use Fish Oil for Hair Growth
1. Including fish oil in regular diet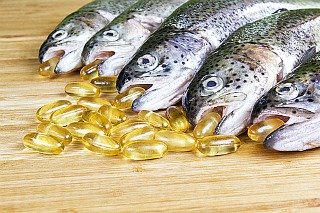 The omega 3 fatty acids extracted from certain fishes listed above are extremely beneficial.when fish oil is included in your regular diet for 2 to 3 times in a week will definitely help I hair growth and strengthening hair roots. Normally recommended fishes are lake trout, albacore tuna, sardines, mackerel, salmon, and herring.
2. Fish oil as supplements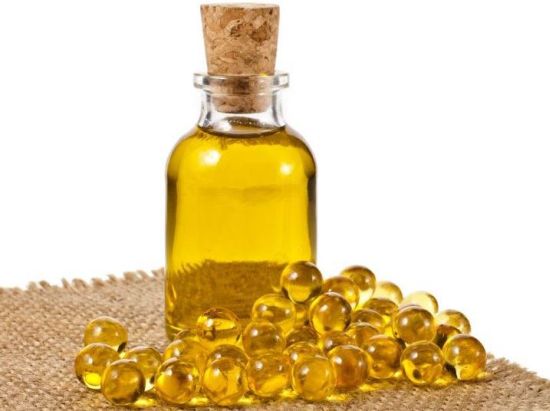 One more effective way to improve hair growth using fish oil is to consume in the form of pills, liquid supplements, and oil capsules. As there are different forms of fish oil available in the market, it is suggested to consult a health professional to purchase the right product and right dosage. The results of using fish oil for hair growth can be seen in a couple of weeks.
Plant based oils like coconut oil, lavender, tea tree and castor oil help in moisturizing your hair and skin when it is applied externally. As a contradiction, fish oil is not advisable for topical application, hence they are not added in hair care products. When consumed the fish as mentioned above, it will help in sealing moisturizing and protecting your scalp and hair. Many people consider fish oil as unpleasant because it has a strong odor. This is the reason many people prefer to consume fish oil via supplements so that they won't face the problem of unappealing aroma and taste of the oil. People having health issues like diabetes are suggested to consult a health expert before including fish oil in their regular diet.
This is how fish oil for hair growth beneficial. Are you also one among them who are facing a problem with hair growth? Whether you eat fish or not, but consumption of fish oil in your diet will surely help you in finding a solution for hair growth. And, also makes you get rid of hair fall. Hurry up!