Certain ingredients to avoid for skin need to be taken note of as these are skin irritants avoid. Women use make-up to look good but they need to protect their skin from harmful ingredients.
Makeup is adored by several women as it accentuates their natural features and also covers imperfections. Women prefer makeup that suits their skin tone as well as is akin to their skin type. Such selections may bring forth skin irritants that can negatively impact one's skin. Women need to be careful in their choice of makeup to avoid unpleasant reactions that may occur due to the usage of the products. Skin irritants to avoid are manifold and before using make-up products women should ensure that these ingredients do not damage their fine skin tone.
What to skin irritants to avoid?
1. Added Fragrances present in the Product
Some people have sensitive skin and fragrances in makeup products can irritate their skin. Man products are available containing fragrance ingredients that can cause skin allergies or rashes. The fragrance can be very enticing but yet troublesome to one's skin. It is better to consider organic make-up that is fragrance-free.
2. Alpha Hydroxy Acids in the Make-up
These acids can get rid of wrinkles as well as fine lines and are not good on sensitive skin. Young should avoid products containing such acids as they do not have any wrinkles. These acids can damage their skin. For mature people of course such products containing these acids do provide them with a youthful look. This is one of the ingredients to avoid for skin in case of those having sensitive skin as it could lead to rash or itchiness and cause much pain as well.
3. Sulfates in the Products
These sulfates can clog the skin pores and cause acne. Women having acne problems need to avoid such products that contain sulfates. A breakout of acne can occur and may take time to heal. The affected person will suffer from much irritation.
4. Alcohol or Ethanol
Both these elements tend to dry out the skin and can lead to cracking as well as peeling of the skin. These elements are found in products that are meant to control the oil production of the skin. These elements are meant to keep the skin oil-free and it is necessary to ensure that they do not damage the skin.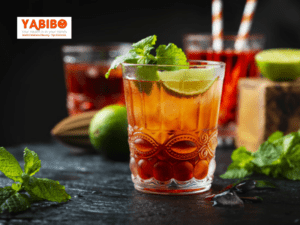 5. Lactic Acid Present in Make-up
Lactic Acid can cause the skin to be sensitive to the sun. The person who uses products that contain this element will suffer from frequent sunburns. The negative reactions to cosmetics that contain lactic acid are dryness, swelling, itchy skin, redness, inflammation as well as peeling.
6. Petrochemicals in Chemicals
Petrochemicals harm the skin and allow sebum, dirt along other sorts of substances to clog the pores. These petrochemicals give the staying power, but can negatively affect the skin.  This is one of the skin irritants to avoid as it does harm one's skin.
7. Glycolic Acid
This is good for those who have acne-prone skin. It is made use of to prevent acne breakouts but this ingredient can cause swelling, burning as well as itching of the skin.
Conclusion
Women feel empowered when they use makeup and feel gorgeous also but yet they must be careful in using cosmetics that do not irritate the skin. Some products can simply damage the skin texture and prove to be harmful. The ingredients in them could cause swelling, acne flare-ups, dryness, rashes, and so forth. The above-mentioned ingredients to avoid skin need to be considered to ensure healthy skin. 
Women like to look good and purchase makeup products to suit their taste. Yet, it is important that the ingredients in these products need to be taken note of to ensure that the skin does not get damaged by using these products.