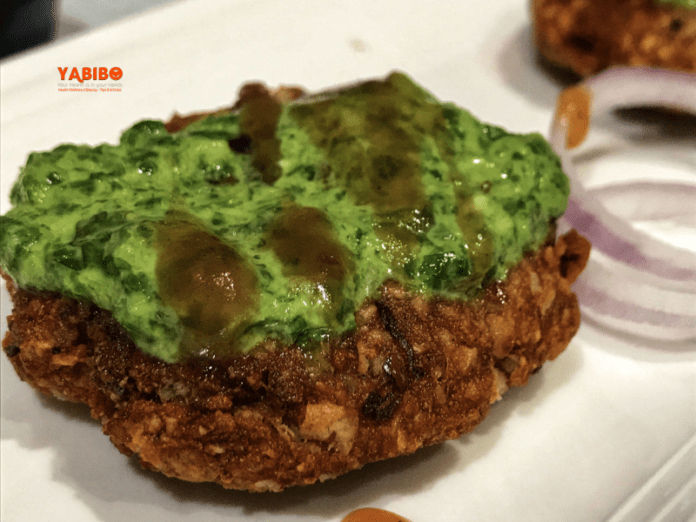 The green chutney recipe is easy to prepare and women are keen to know how to make green chutney meant to be served with oat tikkis which are very tasty.
Oats happen to be one of the healthiest grains that are available to human beings. These are indeed gluten-free also and do also provide a plethora of necessary minerals, vitamins as well as fiber. They are rich in anti-oxidants. Therefore, consuming oats regularly does reduce blood sugar levels. Thus, it is an important food item to add to the daily diet if a person happens to be a diabetic. It helps lower blood cholesterol too. If a person is struggling to reduce or maintain one's weight, oats are no doubt an ideal addition to one's mealtimes. Along with providing a person with essential nutrients, oats will also ensure a fuller stomach for a longer time; on account of its abundant fiber content.
Housewives do try preparing oats Tikki with green chutney recipe and are keen to know how to make green chutney as well.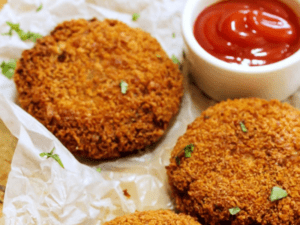 Oats is of course quite easy to cook as it does not require much time to prepare. It is usually had in the form of a porridge which requires boiling milk or water and then adding oats to it along with sugar or salt. But this recipe does get a little drab and boring after a while. To have different oats dishes oats are added into muffins, soups as well as milkshakes. This is prepared as a western food item in an Indian style of cooking as well. This recipe is known as Oats Tikki. It is similar to Aloo Tikki. It is rather made with paneer as well as grated carrots in order to give the oats an extra boost of nutrition as well as flavor.
Added to crunchy Oats Tikkis, is tasty green chutney. Both are easy to prepare with less effort. Ingredients are easily available and not much time is wasted.
Ingredients:
1 cup Paneer- ¼ cup Grated carrot- ¼ cup Cooked and mashed potatoes-2 tbsp Lemon juice ½ cup Coriander leaves chopped- 1 tsp Ginger and green chili paste- 1 ½ tsp Chilli powder- 1 tsp Garam masala powder- ½ tsp Aamchoor Powder- 1 tsp Milk- 1 tbsp Quick rolled oats ( to crumb the tikkis)- 1 tbsp.
Take a large mixing bowl and then add the oats to it. To these oats, do add the grated paneer and the grated carrots. Mix the content well with one's hands. Add the potatoes to the mixture and then mix it all very well. Then add a little water to wet the mixture. Continue mixing the mixture with one's till it is well combined. Now, use the greased hands to pinch some mixture and make a ball. Flatten this ball to make tikkis or patties. Repeat the process with the remaining mixture. Then get hold of a flat tawa and drizzle it with oil. Take a Tikki and dip it into the milk. Now, roll the Tikki in the oats until it is well covered. Place the tikkis on the Tawa one by one. Roast the tikkis on both sides by flipping them gently. When the tikkis do turn a light golden brown, remove them from the Tawa. Serve the oats tikkis warm with chilled green chutney.
Also Read, 15 Yummy Street Food of India Everyone Must Try
Oats contains a lot of minerals, vitamins, and fiber as well as anti-oxidants. It should be considered as food to supplement for daily diet if a diabetic. It helps revoke blood cholesterol as well Oats thus have essential nutrients and keep a person full for a long time.
Oats Tikki is tasty and housewives are keen to know how to make green chutney to serve it with the tikkis.