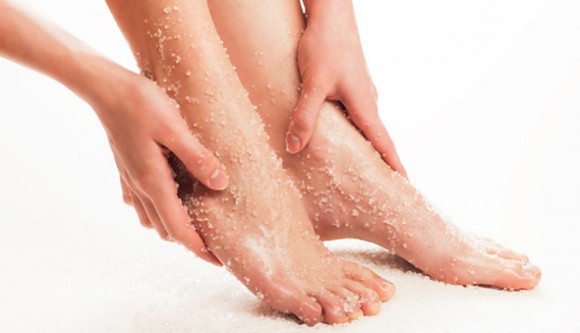 Natural Scrubs For Sensitive Hands & Feet
Hands & feet do most of the work all the time, but yet we pamper our face and the rest of our body. Today, you need to make up your mind and give your weak hands & feet all the care it wants.
Pamper your susceptible and sensitive hands with kitchen ingredients used as scrubs and do not forget to do the same with the feet too. Scrubbing, cleansing, and moisturizing the hands and feet should be on top of the list today.
Using these simple scrubs on the body would also help the palms and soles to look naturally beautiful with a glow. It will also contribute to getting rid of dry skin and would give way to promoting the skin with the soft touch.
Here are some of the scrubs you want to use on sensitive hands & feet, have a look on Natural Scrubs For Sensitive Hands & Feet: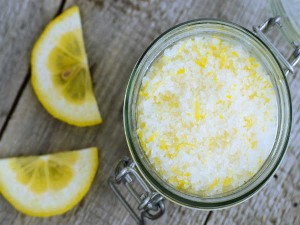 Lemon Salt –
Salt is one of the best ingredients one can use for exfoliation. All you need to do is sprinkle some salt on the hands and legs, use half a lemon to scrub your skin gently with the salt. Allow the juice of the lemon to soak in your skin and then rinse. This scrub might remove the dead skin and add the glow.
Potato Juice-
One of the many best ingredients one can use on sensitive skin is potato juice. Rub potato juice on the hands and legs. Scrub it as fast as you can. Now leave the liquid to dry on the skin for 20 minutes and then clean it with the warm water.
Aloe Vera –
For sensitive skin, aloe vera is one of the best scrub one can use. All you want to do is the massage or rub the juice of the aloe vera plant on your hands and feet. After 20 minutes into the procedure, one will see a miracle. Your skin will turn soft & will have the shine too.
Orange Scrub-
In a bowl, mix quarter cup milk & orange peel powder to make a thick paste. Apply this on the hands and legs, let it stay for 20 minutes & then rinse off using warm water.
Milk Scrub-
Just before one take a shower, massage raw milk all over the hands and legs. Once the body absorbs the milk, you would be able to see the dead skin shedding off your skin.
These Natural Scrubs For Sensitive Hands & Feet can used on face, body, and (especially) feet, for silky skin. Try and get gorgeous skin.
Photo credit: Google search