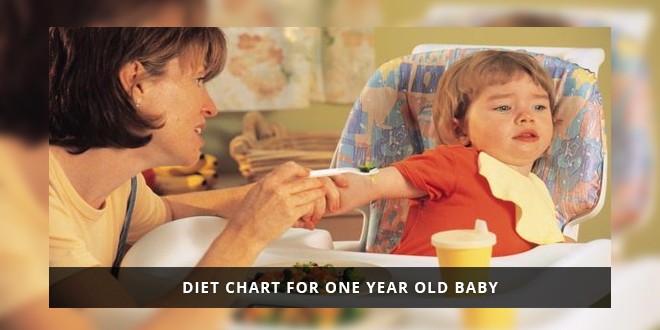 Diet Chart for one year old baby
It is a joyous moment when your baby turns one. At One, he has either just started walking or trying hard to walk. Many one-year-olds begin talking. While their speech may be incoherent, it is heavenly and cute to their mothers. Diet Chart for one year old baby.
It is now that your baby needs a balanced meal that is rich in proteins, vitamins and minerals, as this will fuel his growth! It is the right time to introduce nutritious meals that are not just power packed but are also easy on his stomach.
Diet Chart for one year old baby
Many new moms may be overwhelmed with the choices at hand and the many suggestions by the elders in the family. If you are in the doubt being to what to feed your tiny tot, simply read on!
Let us delve into a few general guidelines for preparing a nutritious menu for your 1-year-old baby.
Depending upon the intake of your child, his food preferences and liking towards a particular taste, you can make small changes in the overall plan. However, while preparing a bespoke diet plan for your child, make sure that the given dietary needs in terms of calories and nutrients have fulfilled.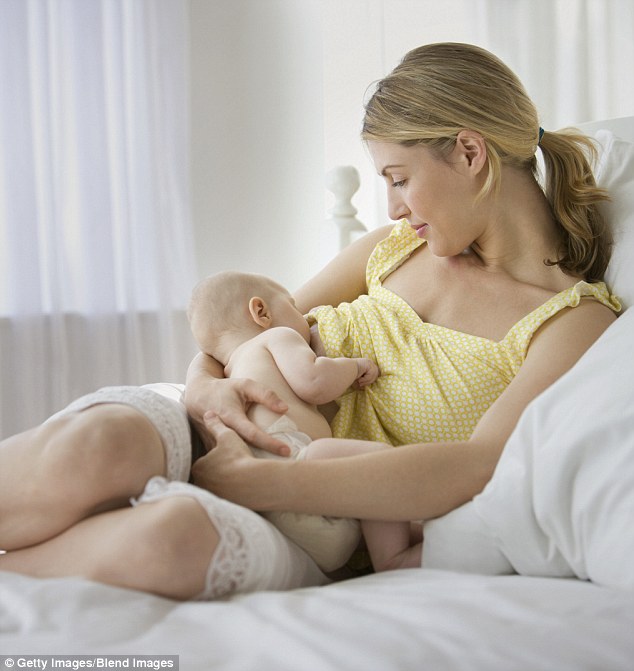 Handy tip for a working mum
It is a handy tip for working mothers, who may often run late in getting a meal ready for their little ones. While planning and preparing the ingredients to make your child's breakfast, lunch and dinner, keep aside a portion of finger foods such as chopped olives, frozen baby peas, avocado, low-fat string cheese, cheerios, ½ hard-boiled egg, shredded oats and so on.
These finger foods can have used as an appetizer and can stall your child's hunger cries if and when you are running late. Be sure to cut veggies into bite size pieces, to avoid chances of choking. Remember, your child has just begun to eat and making eating fun is left to you. Accidents during feeding can leave a child overwhelmed and pave a way to poor eating habits.
If your child has just begun to teeth or shows signs of struggle with finger food like olives, stop them right away! Instead, boil and mash them, or put them in a stew, so your baby can spoon up or gobble down the contents.
Guidelines for Feeding
Take cues from the instructions given below when you are planning a feed for your baby. It would make items much easier for you.
Toddlers and 1-year-old children know when they are hungry. They are pretty good at identifying their hunger pangs and so let them decide when and how much they want to eat.
Avoid giving liquids such as fruit juices or milk to the child just before lunch or dinner or else he will not eat much. Similarly, if the baby is still feeding on you, you should avoid giving whole milk to him frequently.
According to health experts, 24 ounces of milk per day is enough for a baby who is one-year-old. So, you need to cut down on his whole milk supply if you are nursing him. It will encourage your child to eat more.
You are one-year-old requires a diverse range of nutrients in varying amounts during his growing stage. Too much milk limits his food intake causing iron-deficiency. Throw in veggies and fruits that are age appropriate.
It will be difficult for you to make your baby try new foods. So try out a game plan, a unique way to encourage him to eat multiple types of foods.
Lastly, encourage a good eating behaviour, as this will last with him for a lifetime. Good eating habits help a person retain healthy weight even when he becomes an adult and reduces his risk to contracting different obesity-related diseases.
If your baby is underweight or overweight or has a mineral or vitamin deficiency, talk to your caregiver and tweak his diet plan.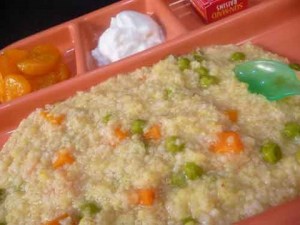 Diet Chart for one year old baby
Break up of Meals
Growing children need frequent feeding and hence it is prudent that you break up the meal plan in 5 to 6 divisions. Here is an ideal meal plan for a 1-year-old baby.
Breakfast
1 to 2 tbsp blackberry applesauce
¼ cup toasted O's cereal or Cheerios
½ cup whole milk plain yogurt
Snack
½ ounce cheese
4 100 percent whole grain wheat crackers (the no trans fat variety)
½ cup whole milk/breast milk
Lunch
1 ounce roasted and minced chicken
1 tbsp quinoa/amaranth/buckwheat
1-2 tbsp black beans with minced tomatoes and ½ tsp olive oil
1 to 2 tbsp yellow peppers, well cooked
½ banana
½ cup whole milk or breast milk
Snack
½ slice 100 percent whole-wheat toast
Sprouted bread coated with one tsp of olive oil
4 ounces froze, defrosted mango chunks
½ cup whole Keifer milk
Dinner
1 ½ ounce minced chicken thigh
1 to 2 tbsp mashed sweet potato with the entire milk yogurt/1 tbsp sour cream & 1 tbsp mashed avocado
1 to 2 tbsp green beans chopped finely
½ cup breast milk or whole milk
Fruits that you can feed your one-year-old:
Melon, papaya, peaches apricot, grapefruit, watermelon, apples, butternut squash, bananas, mangos
Veggies that you can feed your one-year-old:
Broccoli, sweet potato, cauliflower, carrots, celery, potato
Other food that is safe for consumption for a one-year-old:
Tortilla
Bread – Buttered or plain
Crackers
Cheese
Black beans
Eggs
Tofu
Yoghurt
Turkey
Lentils
Important tips – Diet Chart for one year old baby
1. Always cut food into small bite size pieces for your child to be able to eat quickly.
2. Make sure the meat or vegetables you serve is soft and tender.
3. Remember to chew a small portion of the food to ascertain that it is not too hard for your one-year-old. If it does not break down in your mouth, real quick, it may need more cooking.
4. If your child begins to choke on his food, do not panic. Stop feeding and pat his back.
5. It is prudent that you carefully monitor for any side effects that a new food may have on your child.
Dish up a menu that has proteins, carbs, fruits and veggies, and see how your child grows! It is essential that you pay keen attention in crafting the diet for your one-year-old after all this is when he needs nutrients most!
The above are the important details about Diet Chart for one year old Baby.
Photo credit : Google search