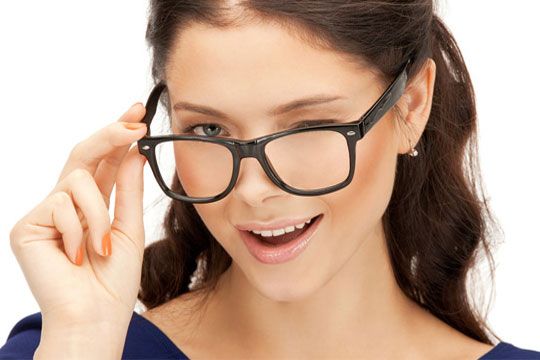 How to remove spectacles marks on the nose?
Sometimes the ugly pigmented marks on your nose caused due to wearing spectacles may bother you. Some of you might not be comfortable wearing contact lenses so the only leftover option will be getting it laser operated or wearing spectacles. Wearing your spectacles regularly will lead to the skin hyperpigmentation on your nose, which leaves scars. You can get rid of this problem by following the below mentioned safest ways. So here is How to remove spectacles marks on the nose?
Tomato or Potato
Tomato and potato are having scar removing property so regular use of them will be helpful in removing scars on your nose. Make a slice of tomato or potato and rub it on your nose marks. By doing it on a regular basis, spectacle scars can be removed in a few days.
Cucumber
Make slices of cucumber and rub it on the affected area. Another way is to squeeze the cucumber juice and add tomato or potato juice to the squeezed juice. Apply the mixture on the affected area with a cotton ball and allow it for 15-20 minutes. Later, rinse with cold water and pat the area dry.
Honey
Honey is helpful in curing many problems. One among them is removing the spectacle scars on your nose. Make a paste of oat, milk and honey and apply it on the affected place. The combination of 3 also provides your skin a moisturizing effect and also reduces the marks on your nose.
Also Read:- How to make your nose look smaller without makeup
Lemon juice
Lemon is very much helpful in reducing scars because of the presence citric acid. Extract the juice of a lemon and dilute it by mixing it with warm water or rose water. Take a cotton ball and apply the mixture on the spectacle marks. It is also found to be the best remedy for scar removal at your dwelling.
Aleo Vera  and Apple Cider Vinegar
Mix equal proportion of apple cider vinegar, water and massage it on your nose. The marks caused due to wearing spectacles will fade away in a short time. Else you can take the juice of Aleo Vera and apply on the scars. It is amongst the tested solution for removing scars caused due to wearing spectacles.
Orange peel
Orange peel is also beneficial in clearing the pigmented marks. Dry the orange peel and grind it well to convert the peel into powder. Mix this powder with milk and rosewater. Apply the paste over the marks and allow the paste to dry. Once it becomes dry, wash off and pat it dry with a cotton towel.
Follow and read How to remove spectacles marks on the nose? Use any of the above-mentioned methods and get rid of pigmented marks caused due to wearing the spectacles on your face.