Miracle remedy to deal with heat boils this summer
Ones skin, being the largest organ and most sensitive part of the body, is vulnerable to skin injury, warts, boils and wounds, particularly during this summers. According to the Ayurveda, heat boils are mainly caused due to extreme pitta or excessive heat production in the body. In addition, threading or waxing to reduce unwanted facial hair or bacterial infection due to an excessive sweating causes the skin to bear brunt in form of boils. Even though it is always not possible to prevent the heat boils, taking natural route to fight against them might help you. Here is One such Miracle remedy to deal with heat boils this summer or miraculous and easy remedy to treat the boils and wounds is paan or betel leaves.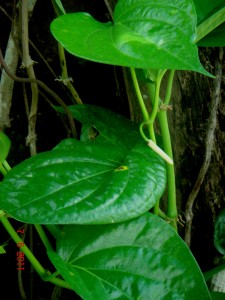 Betel leaves : how do they work?
Betel leaves due to its wide range of the medicinal properties, betel leaves  have been used in the Ayurveda to treat the skin problems. These leaves are packed with the anti-inflammatory and anti-microbial compounds that help in removing the toxins or unhealthy substances from affected area. In addition, they also prevent the reappearance of the skin inflammation.
How to use betel leaves?
Take 2-3 fresh betel leaves and warm them over the heated pan till they are slightly soft. As warming these leaves, put few drops of the castor oil over leaves. Now, place these leaves over boil. This will break the boil and drain pus oozing from the boil. Clean area with cotton or the clean cloth. Alternatively juice of the betel leaves, when applied over a wound, provides relief within 2 days.
You may like to read :
10 Health benefits of chewing Betel leaves
Photo credit: Ahmad Fuad Morad / Foter / CC BY-NC-SA