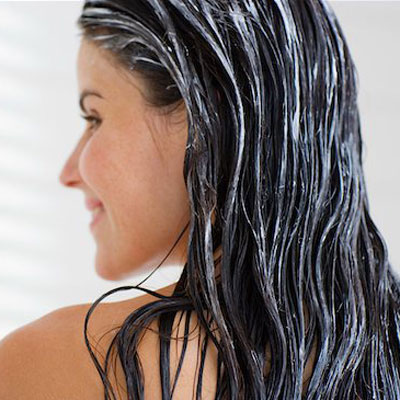 Do you frequently go to the salon and are recommended to get a hair spa? Just like you get a clean-up done for the face, a hair spa helps to enhance the quality of your hair by keeping it well-nourished and pampering it to an extent. But you do not always have to head to salon for this treatment. Doing it on your own at home is fairly easy and is certainly less expensive than a salon hair spa. But you need to take out at least 1 hour or so for this indulging session. We tell you how to give your tresses a hair spa at home.
What you need:
Hair oil
Cotton ball
Towel
Hot water
Hair pack
Shower cap
Shampoo
Conditioner
First, warm some oil pick one best-suited for your hair such as coconut, olive, sweet almond, etc. Now apply it on your scalp and tips using the cotton ball. You can give yourself a head massage or champi to enhance the blood circulation.
Next, fill a bucket with the hot water and then dip a towel in it. Quickly wrap this towel on your head. You can repeat this step multiple times for an added benefit. If you have a steamer, you can skip towel and take steam directly on the hair. This will help an oil penetrate deeper into the hair which will further boosts its condition.
After this, apply a hair pack. Depending on your hair type, you can make a pack accordingly. Eggs are generally good for all hair types, even curd is fairly nourishing. But if you suffer from the hair problem, try these packs. Here are different hair packs for different types of hair.
Dry hair
Mix egg white and honey to make a paste.
Now apply it on the hair.
Tie your hair and cover it with a shower cap.
Here are some more packs for dry hair.
Greasy hair
Mix aloe vera gel and amla or Indian gooseberry powder.
Add water to make a paste.
Now apply this on your hair.
Dandruff
Make a paste of methi or fenugreek leaves.
You can add some neem leaves as well for added benefit.
Now apply this pack on the scalp.
Hair fall
Mix onion juice and honey to make a paste.
Add rosewater to ward off the smell.
Apply on the scalp.
Leave the hair pack on for 20 to 30 minutes. You can cover your head with the shower cap. After this, you can wash your hair with the mild shampoo and then condition it well. Let it air dry instead of using a blow-dryer. Repeat the process twice a month to pamper your hair and keep them looking gorgeous.