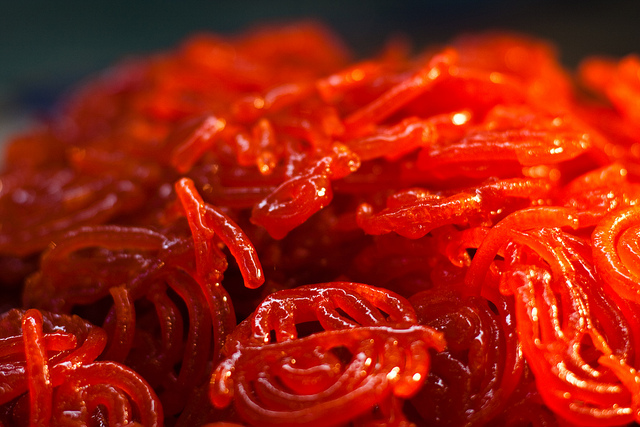 Jalebis are the favourite treat of any festive season, they are my personal favourite too. These might be yummy to eat, but they are deep-fried and soaked in sugar syrup that loads them up with the calories. You bite into the jelebi, and it can cause a spike in the blood sugar levels or lead to weight gain. Be cautious on how frequently you gorge on them as only a piece can provide you with more than 15g of fat per piece. How many calories does jelebi have?
According to Healthify Me, world's first Indian nutrition tracker, a single piece of jelebi (25g) contains as much as 88.8 calories. You might also want to know the calorie count of other common Indian desserts.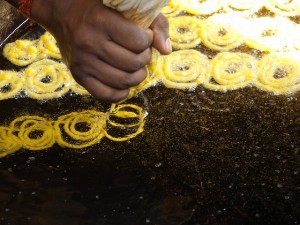 Jalebis are prepared with maida or refined flour and sugar making them high in Trans fat and saturated fat that can raise your cholesterol levels. According to well-known dietician Neha Chandna, the ingredients can lead to hormonal imbalances, increase triglycerides, disrupt blood sugar levels, and maximise the chances of heart diseases, water retention and skin problems. It is always best to consume jalebis in small proportions as they contain ghee too.
There are different varieties of jalebis that are available in the market, but this sweet filling can be healthier if prepared at home as the amount of sugar and oil can be controlled. Jalebis, when prepared with paneer or cottage cheese, can be rich in both protein and potassium. Neha suggests making the syrup with jaggery as it is comparatively low in calories.
Photo credit: Omar Chatriwala / Foter / CC BY-NC-ND