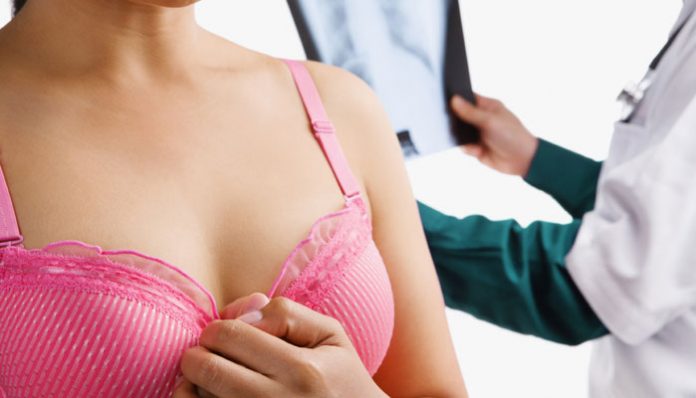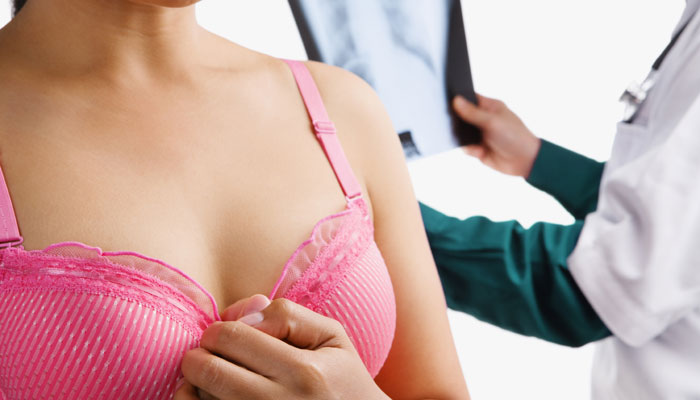 The pimples may appear on the nipples as in any other area of the body. They are formed by clogging a pore or gland of the skin with secretions such as pus, sebum or sweat, dead cells or by external agents such as dust, dirt or microbes. The gland or pore swells and forms a pimple. Read more about Home Remedies To Get Rid Of Pimples On Nipples
Nobody likes to have pimples, whether on your face or on your breasts. They are painful, unattractive and embarrassing. Acne can happen to anyone at any age, and appear on different parts of your body for a variety of reasons. However, it is important to remember that it is treatable, and although uncomfortable, pimples are not usually a major health risk.
The pimples on the nipples tend to heal on their own and are a minor problem. However, it is best to identify the underlying cause and treat it, especially when they last several days.
Read this article to get rid of pimples on nipples.
Most of the time, pimples on the nipples are not associated with extreme illness, and they can even go by themselves. But sometimes they may need a little help to heal, which could be provided by these home remedies:
1. Epsom Salt Soak
This remedy is particularly effective for breastfeeding women. Dipping the affected area in hot water with Epsom salt can clear the milk ducts. Do it four times a day.
2. Cucumber Juice
Applying the cucumber juice to a pimple three times a day can reduce bump and inflammation. This is used especially in cases of acne.
3. Salicylic acid:
It is a drying agent that can prevent and eliminate blockage of hair follicles and pores. Rub your skin very gently with soap foam that contains salicylic acid. This will cure and prevent pimples caused by acne and clogging pores.
4. Healthy Food:
To keep skin healthy consume more fruits, vegetables and healthy fats like omega-3s. Reduce the consumption of dairy products and refined sugars.
5. Water
To stimulate the radiance of the skin and keep it healthy, drink plenty of water throughout the day. Drinking at least 2 liters per day helps remove toxins from the body and keep the skin flawless.
6. Green Tea
The consumption of green tea reduces the free radicals of the body and the damage caused by them. It helps keep skin healthy and free of pimples and marks.
7. Aloe Vera Gel
This plant is a popular anti-inflammatory agent that can soothe the skin and reduce redness and itching. Apply the gel directly extracted from fresh leaves of Aloe Vera to obtain its best benefits.
8. Multani Mitti
Apply a paste made of Multani Mitti powder, rose water and Fuller sandalwood on the affected area and wash it gently with warm water after fifteen minutes. The mixture will help dry and remove a pimple without drying or harming the skin.
You may like to read Multani Mitti Benefits for Hair
Beauty benefits of Multani mitti
9. Radish Seeds
This mixture can remove pimples from any area of the body and it can also be stored in an airtight container and refrigerated for up to six days.
To do this, measure one tablespoon of radish seeds, milk and honey each. Mix them into a smooth paste and apply it on the nipples. Wash and hydrate the area after two hours.
10. Tea Tree oil
The soothing properties of this plant extract can remove acne on any part of the body. Apply tea tree oil to the knob using a cotton ball.
11. Ginger Juice:
Fungal and fungal infections can cause pimples. They can be treated by maintaining high hygiene and applying the ginger juice on the button twice a day.
12. Apple Cider Vinegar:
Make a concoction with a tablespoon of apple cider vinegar and a tablespoon of honey to enhance the taste. Drink it daily to heal and prevent pimples on any part of the body.
Nipples are a very sensitive area of the body that is often overlooked until they show a strange sign. Maintaining good hygiene, wearing comfortable clothing, eating healthy foods and plenty of water are simple steps to prevent unwanted eruptions.