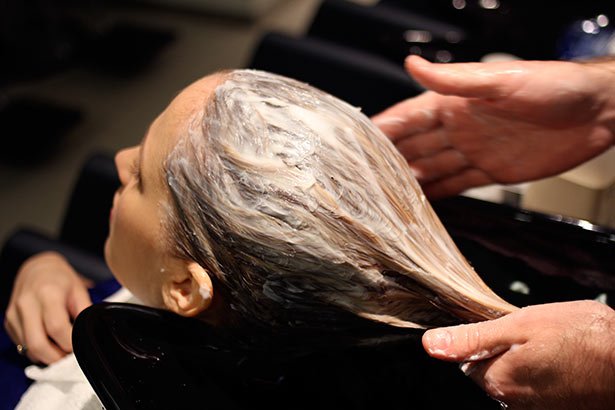 High levels of stress and pollution are taking a toll on the lives of people greatly. Various kinds of physical and psychological problems are developing due to these. Adverse effects of stress and pollution are noticed on the hair as well.  Know more about Multani Mitti Benefits for Hair.
There are innumerable herbal remedies which can help in combating these problems successfully. You will be pleasantly surprised that this all natural soil has been used since time immemorial in treating various skin conditions and even acute dandruff. It is safe to use no matter how old you are and has absolutely no side effects whatsoever. All that you will be left with is long, strong and beautiful stresses that will win you compliments everywhere you go!
Among the many ingredients which are used in these remedies, Multani Mitti needs special mention. Multani Mitti is nothing but fuller's earth, also known as 'betonite' in many places. The ingredient acts as a superb cleanser, toner, and moisturizer for skin and hair. It can remove dirt from skin and hair gently without causing any harm.
Multani Mitti for Hair
It helps in facilitating proper blood circulation through the scalp leading to a growth of new hair.
An excellent hair conditioner, Multani Mitti helps in keeping hair smooth and silky.
It helps in getting rid of eczema, dandruff, and other grave scalp conditions. Scalp itchiness can be restricted
with this natural ingredient as well.
Helps in preventing hair loss.
It helps in effective absorption of oil from the hair and scalp.
Helps in removing toxins from the scalp without depleting the natural oils and moisture
Gives damaged and dull hair healthy shine.
Multani Mitti packs for different kinds of hair
The best way to use Multani Mitti for hair is by making hair packs from the same. Interestingly Multani Mitti packs can be created for all kinds of hairs and hair problems. Some common ones are as follows:
Multani Mitti Pack for Dry Hair
Ingredients needed –
Multani Mitti,
Honey, Yogurt and
Lime Juice
Procedure –
To 4 tablespoons of Multani Mitti, add ½ cup plain yogurt.
Make a paste with the same. To this paste, add 2 spoons of honey and 1 tablespoon lime juice.
Create a think mix with all the ingredients. Apply the pack on the hair and let it be for about 20 minutes. Use cold water for washing off the hair.
Use a mild shampoo and conditioner to finish the process.
Multani Mitti Pack for Combating Dandruff
Ingredients
Multani Mitti,
Lemon Juice,
and Fenugreek Seeds
Procedure :
Take 2-3 tsp fenugreek seeds and let them soak overnight. Blend them well the next morning and add 4-5 tsp Multani Mitti to the paste. Add 1tsp of lemon juice as well and mix these well. Apply the paste evenly on the scalp and wrap up with a cloth. Keep it like that for an hour and then wash off with cold water. Apply mild shampoo and conditioner.
Multani Mitti Pack for Oily Hair
Ingredients:
Reetha Powder,
Multani Mitti
Procedure:
Take Multani Mitti and soak the same in a bowl for 2-3 hours.
Now add about two tablespoons of reetha powder in the same.
Mix both the ingredients well and keep for 5 minutes.
Apply the pack on hair and leave for ½ an hour. Wash off your hair after that.
Multani Mitti Pack for Fighting Hair Loss Problems
Ingredients:
Multani Mitti,
Black Pepper Powder,
Yogurt/Curd
Procedure:
Take 2 tsp of yogurt/curd and add 4-5tsp of Multani Mitti and 1tsp of black pepper powder to the same.
Mix all the ingredients well to form a thick paste. Let the mixture rest for 10-20 minutes and then apply the same on the scalp generously.
Leave it on the scalp for about 30 minutes and wash off with a mild shampoo.
Found them interesting? What are you waiting for? Try amazing Multani Mitti hair packs and see the results yourself.