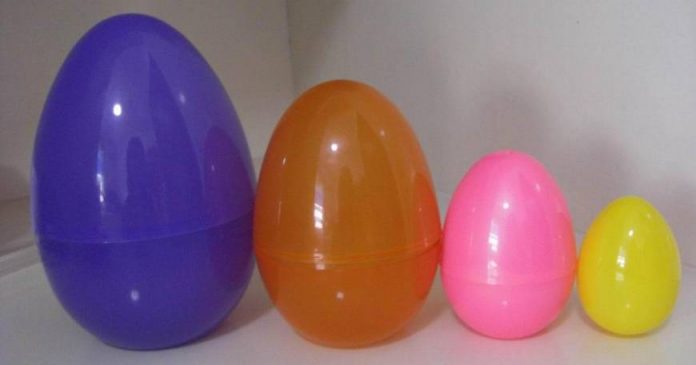 Evolution of Smooth (EOS) changed the concepts of lip balms when it launched the egg-shaped chap stick in the market. Generally lip balms either came in tube forms like lipsticks or in small containers from which the lip balm had to be taken and applied. The egg-shaped chap sticks not only looked cute but it was simply awesome! Another interesting thing about the best EOS lip balms is that they come in myriad interesting flavors. The company keeps on adding new flavors to the list every now and then. Read about Best EOS lip balms to nourish and pamper your lips
Mentioned below are some of the best EOS lip balms available:
• EOS pomegranate raspberry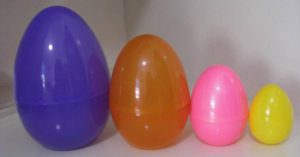 This lip balm comes in a lovely light pink, crimson colored egg-shaped case. The lip balm has a very mild smell and is a favorite with women who love soft and light shades for the lips. The lip balm contains natural extracts from raspberry and pomegranate and helps in healing chapped, dry and under-nourished lips.
• EOS medicated tangerine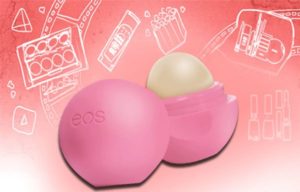 This EOS lip balm is orange-flavored or medicated tangerine lip ointment. The best thing about the balm is that it has perfect blend of minerals, vitamins and antioxidants. Prepared from natural fruit extract, the lip balm helps to smooth dry and chapped lips and treat problems like flakiness, soreness and other lip related issues. Flaunt happy, healthy smiling lips with this lip balm from EOS.
• EOS Vanilla Bean
You will simply fall in love with the packaging of this lovely EOS lip balm. The packing comes in white color and is extremely relaxing and soothing for the eye. The lip balm contains great vanilla flavor and soothes the lips in the best possible manner. Dry and parched lips get proper moisturization and hydration with application of the lip balm. As a result they look beautiful and healthy.
• EOS Honeysuckle Honeydew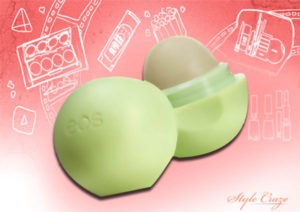 This egg-shaped lip balm container comes in light green color, which is extremely refreshing to the eyes and the mind. The lip ointment smells of fresh honeydew. Stop worrying about your dry and flaky lips as this lip balm will definitely smoothen, revitalize and soften the lips. Your lips will look plump and healthy with regular use of this lip balm.
• EOS passion fruit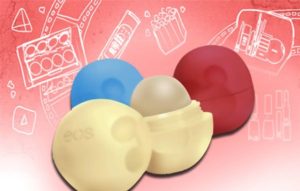 This lip balm by EOS comes in a lovely purple-colored container. With flavor of passion fruit, this lip balm was an integral part of the Limited Edition Spring 2013 Collection of lip balms by EOS. Just apply a smooth layer of the lip balm on your lips and you will find that coarseness and dryness vanish just like that. You can get desirable healthy lips with this excellent emollient, which also has great revitalizing effects.
• EOS sweet mint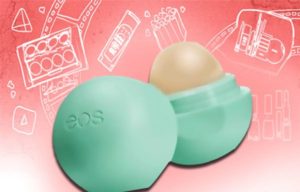 Items that come in mint flavors are always very refreshing in nature. And when it comes to lip balm from EOS in sweet mint flavor, it has got to be something special. The refreshing lip ointment comes in a lovely mint-colored egg-shaped container. Cracked lips get greatly healed with this amazing product. The essential oils and the natural extracts of sweet mint are used in the product making it one of the best lip balms available.
• EOS blueberry acai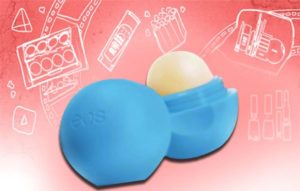 Available in an awesome blue egg-shaped case, this lip balm has refreshing acai and blueberry fragrances. The product is also rich in different kinds of antioxidants, which help in fighting the free radicals for minimizing skin damage. Made with 100% organic ingredients, this lip emollient nourishes the lip from deep within and heals it for a long time. The lip remains soft and nourished for a long time.