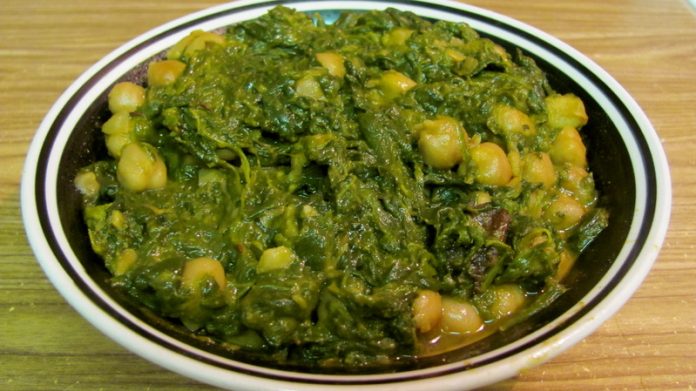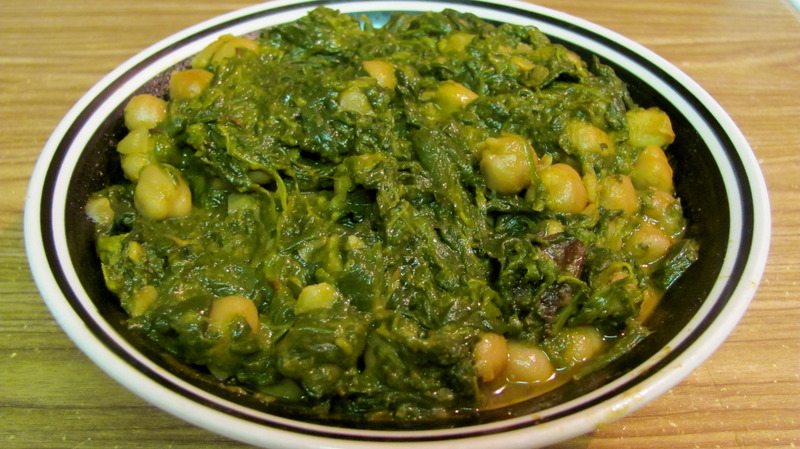 Palak is one of the few green vegetables which is loved by many. This leafy veggie is slightly bitter to taste but it is surely good for health as it is rich in iron, calcium, magnesium and lots more.
To prepare this healthy spinach chole recipe, take a look at what Yabibo has to share with you. On the other hand, you need to be extremely patient while preparing this gravy as boiling the spinach is important!
Ingredients to prepare Healthy spinach Chole Recipe
Chole – 1/2 cup
Palak Or Spinach- 6 cups
Water – 2 cups Chillies – 4 (sliced)
Tomato – 1 (puree)
Cashew Nuts – 1/2 cup
Oil – 2 tbsp Cumin Seeds – 1 tsp
Onion – 1 (chopped)
Ginger paste – 1 tsp
Garlic paste – 1 tsp
Coriander powder – 1 tsp
Garam Masala – ½ tsp
Kasoori Methi – 1 tsp
Salt to taste
Method to prepare Healthy spinach Chole Recipe:
Blanch the spinach and the tomato. Prepare it into a thick paste.
Now grind the cashew nut powder.
In a pan, add a little oil. When the oil is hot add in the chopped onions and cumin, fry it well. Now add in the garlic and ginger paste and saute it.
To the pan add in the tomato puree along wit the spices.
When you see oil around the contents in the pan, add in the spinach paste. Now give it a good stir and let it cook over a medium flame.
Add in the nut powder (cashew) and then the salt to taste.
Drop in the pressure cooked chole to the pan and stir it well with the ingredients in the pan.
Add in a little water which is left in the chana pan to the gravy if needed.
Allow it to cook well over a medium flame and switch off after 10 minutes or so.
Nutrition Tip
Spinach is rich in a lot of vitamins and is a must have for pregnant women.
Tip
Make sure that the chole is boiled well before adding it to the pan consisting of the gravies.
Photo credit: knittymarie / Foter / CC BY-SA