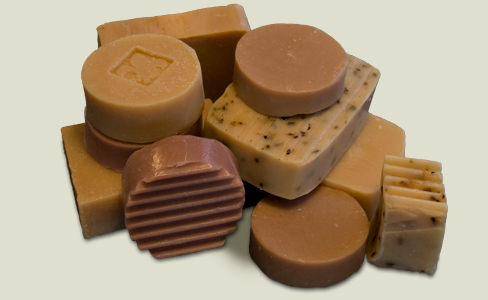 Commercial soaps have tied with chemical compounds & synthetic derivatives like dioxane, triclosan, parabens, formaldehyde, and artificial fragrance. Not only these chemicals elements are harsh on your skin but also raise the risk of developing cancer as they act as carcinogens. So, the better idea to treat the rough and dry skin would be to apply the homemade soap. Below explained regarding the benefits of goat milk soap.
One can try making the natural goat milk soap as it offers cleansing and moisturizing benefits.
Ingredients Benefits of goat milk soap
Goat milk:
Goat milk is the powerhouse of antibacterial, anti-inflammatory, and healing properties and includes a plethora of nutrients. High levels of the alpha-hydroxy acids & fat molecules in the goat milk make it exceptionally useful for preventing signs of skin aging, reducing skin inflammation, treating acne, & calming dry and damaged skin.
And also, it is the storehouse of necessary nutrients & vitamins like vitamins A, D, & E that nourish or refresh the skin.
To make the preparation of goat milk soap method easier, you can use the goat milk soap base alternately of fresh goat milk. You can simply find the goat-milk base in the online stores. It just needs melting & pouring. Additionally, add coffee, honey, & some essential oil in the recipe to get it more beneficial for the skin.
Honey:
Honey has known for its exceptional skincare benefits. It's antibacterial, moisturizing, antioxidant, & soothing properties make it deserving the praise.
Coffee
Coffee face scrub is another component that is rich in the antioxidants & an excellent exfoliant. It assists in toning & brightening the skin, fading acne scars, decreasing redness, & eliminating cellulite.
It is one of the simplest ways to make soap & provides you the option of combining fragrances & colors of your choice. Moreover, it does not need any curing time. Though, the additives in the base (used for preparing it simple to melt) diminish the shelf life of the soap.
How to Make Homemade Goat Milk Soap
Ingredients required (For making three soap bars):
Fresh goat milk soap base: 1½ cups
Honey: 1 Tsp
Coffee grounds: 1 Tsp
Essential oil of your choice: 10 to 12 drops
Silicon molds: 3
Method to prepare goat milk soap
Make the soap base into small cubes & put one and a half cups into the bowl.
Place that bowl in the microwave for about fifty to sixty seconds. Mix it each time that checks to see if it has fully melted.
Combine one teaspoon of honey.
Add one tbsp of coffee grounds.
Join 10 to 12 drops of essential oil (Your choice). Here I have used the peppermint essential oil in this preparation.
Stir immediately, as the mix cools down & solidifies quickly.
Pour the mix into the molds.
Allow it to sit uninterrupted for at least 30 minutes.
Exclude your soap from molds.
Now the homemade soap is ready. Freeze it for a couple of days before using it.
Goat Milk Soap for Softer and Smoother Skin
For softer & smoother skin, apply this soap daily while bathing. The best bit is you can also use it on the face.
It is the homemade soap, without all acids, so it does not wash much.
Shelf life: 1 month
Storage: Store it in the cool place, aside from moisture.