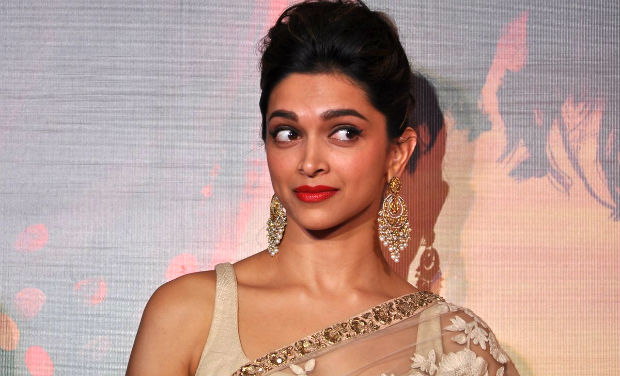 Do you dream for the soft shiny, glowing skin, hair & a fit body? Get a glimpse into the beauty regimes of Bollywood actresses like Deepika Padukone. They are not skin deep but keep them beautiful and healthy. Below given are few Beauty Secrets of Deepika Padukone.
Everyone must try or has to follow her regimen to get beauty and fitness of body, and one common identified is that: water intake & application of moisturizer.
Deepika Padukone Beauty and Fitness Tips
Below are the health & beauty programs that Deepika Padukone, follow religiously. She has revealed her some of the beauty regimes for you try and enjoy with glowing skin:
Skincare tips
1. Keep Hydrated:
Deepika Padukone gives much attention to thorough hydration of the skin. Hydration of skin can be maintained from the application of a good skin moisturizer. Also, it can happen if your system is completely hydrated. And for that, you require drinking sufficient water which this Bollywood Deepika Padukone definitely do.
2. Use Hydrating Creams:
For additional moisturizing of skin & intensifying skin smoothness, Deepika Padukone uses a hydrating cream before moving to bed at night & she never forgets to wash her face thoroughly to remove all makeup she wore day long. This is one point she says on, to keep undesired skin issues at far away.
3. Use SPF
Plus the moisturizer she wears appears with SPF; i.e. Sun Protection Factor that according to her is crucial for sustaining the youthful glow of skin & brightness of skin tone.
Nutrition Tips
4. Balanced diet and regular workouts:
Deepika Padukone thinks that to have the healthy skin one has to provide one's body maximum nutrition. For that she always takes the balanced diet, she never skips her meals, takes maximum rest and sufficient sleep & also never avoids the regular fitness exercises. Inadequate sleep can have the damaging effect on your skin, give you ugly dark circles around eyes,make it look tired, and accelerate the aging method. Daily fitness workouts can enhance the blood circulation throughout the body and provide your skin the radiant glow. So taking sufficient sleep & going for daily fitness exercises are necessary if you want to have the healthy skin.
5. Summer diet
Deepika's diet comprises more liquids, especially during summer. An ample fruits & vegetables are an essential part of her diet. She cut down on non-vegetarian food during summer. Mint and Lemon juice refresh & help to beat the summer heat. Curd & buttermilk are her favorite, particularly in summer. For breakfast, multigrain toast and egg whites are the best. For lunch, sabzi and jawar ki roti, for dinner, salad and fish are her safest diet. In between meals, if hungry, I have she prefer fruits or buttermilk or curd.
6. Fibre Diet
Make sure that diet adds fiber as it has essential vitamins & minerals. Balance diet with plentiful portions of vegetables, fruits, nuts, & liquids. It is essential to keep hydrated by drinking plenty of water. even you can have coconut water in the day & it is an important aspect of her diet.
Hair care tips:
7. Coconut Oil massage
Deepika swears as far as her long, thick & shiny tresses go because of coconut oil massage. She has applied the coconut oil ever from her childhood and it still proceeds to work its magic on her hair. With her work incorporating constant travel & exposure to extreme conditions, she takes regular care of her hair by taking an oil massage done one time per every week to prevent damage to the hair's follicles.
So everyone who want to get radiant skin and shiny hair they should follow having balanced meals, plenty of water, regular workouts & sufficient sleep and should be included in their list. Try and Enjoy!