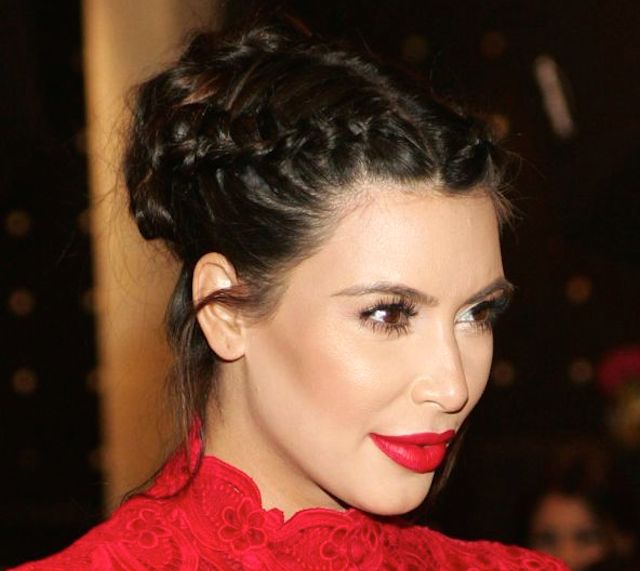 Love her or hate her, but you just can't ignore her, that's Kim Kardashian for you. There's no denying the fact, however, that the style diva gets her hairstyles bang on every single time. Although she stays true to her signature look most of the time (which includes leaving her tresses free in all its fabulous glory), there have been some out-of-the-box looks that remain memorable. Keeping this in mind, we bring you some of her most loved hairstyles, some sexy, edgy while others sweet and casual but all totally "Kardashian". Know about Kim Kardashian Hairstyles
Blunt Bangs with Poker Straight Hair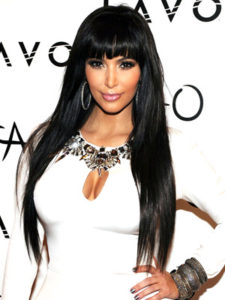 This is one look that is super easy to acquire even at home. A straight haircut with blunt bags for added effect is a classic when it comes to amalgamating a casual and edgy look with ease. The textured tresses accompanied with the bangs, make your face look smaller and are great for women who have broad foreheads. What makes it even more interesting is that almost all women are able to rock this style.
A Layered Ombre Haircut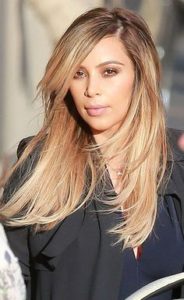 A style perfect for a day out with friends, a holiday or even a family outing, the layered ombre look involves casual layers accompanied with side swept bangs. Highlighting the ends of your hair with an ombre tone makes for a greater impact. It is perfect for women who are on the lookout for a low maintenance look while being chic at the same time. Read more rockabilly hairstyles
Long Voluminous Wavy Curls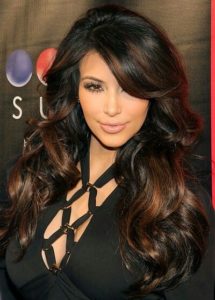 This is one look that oozes femininity and can easily be created using hot rollers or a blow wave. Your hair can be cut into long layers at the sides and back to encourage movement of the loose waves. A perfect look that can nail any occasion, you can also part your hair from the center and highlight the fringe to take it a step further.
A Stylish Braided Bun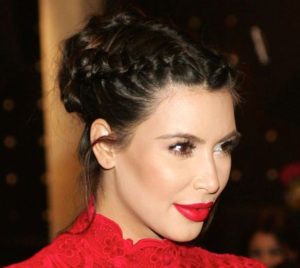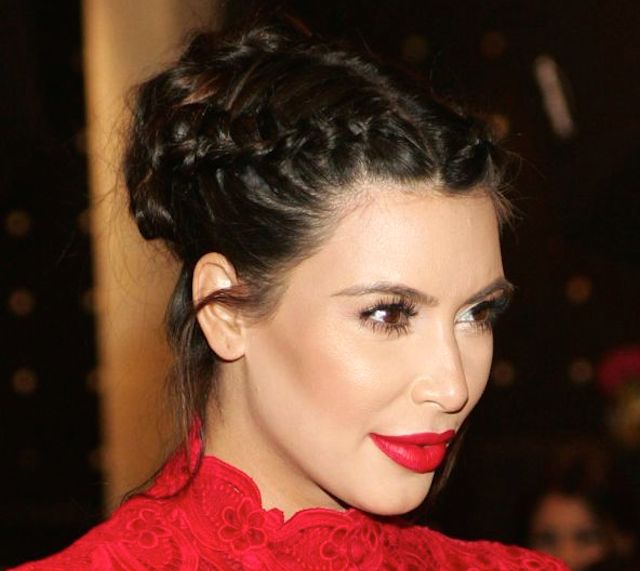 For a classy and sophisticated look that will set you apart from the rest, pile all your hair up at the crown while you braid it before tying it into a knot. Alternatively, you can also add braids to the sides of your head. You can keep the bangs on your forehead, if you have a fat face. This is undoubtedly an ideal look for any formal occasion you are headed to.
Messy Sexy Fishtail Braid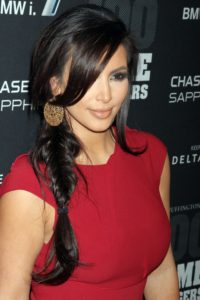 A hairstyle that is flirty yet sophisticated is the popular fishtail braid. The bangs can be casually left falling over the forehead for a dramatic effect. You can also purposely leave a few strands of hair out of the messy braid to seal the overall feel of the look.
So there you have it, Kim Kardashian's all time favorite hairstyles that are bound to get heads turning for all the right reasons, of course. If you want to more unique look, add your twist to Kim Kardashian hairstyles – you can add your own changes to the styles by shifting the parting of your hair or replacing the braid with a sleek ponytail.