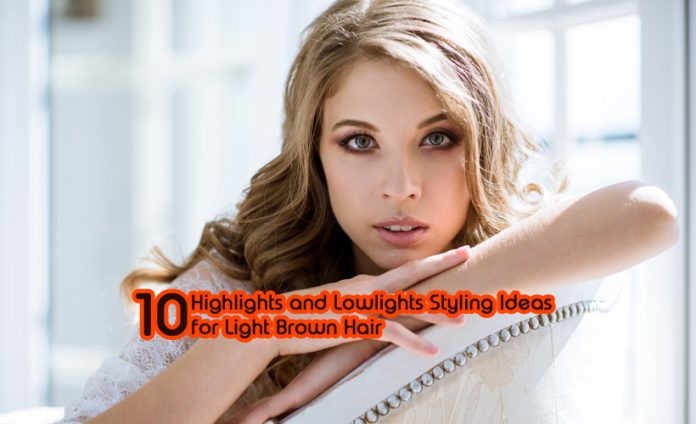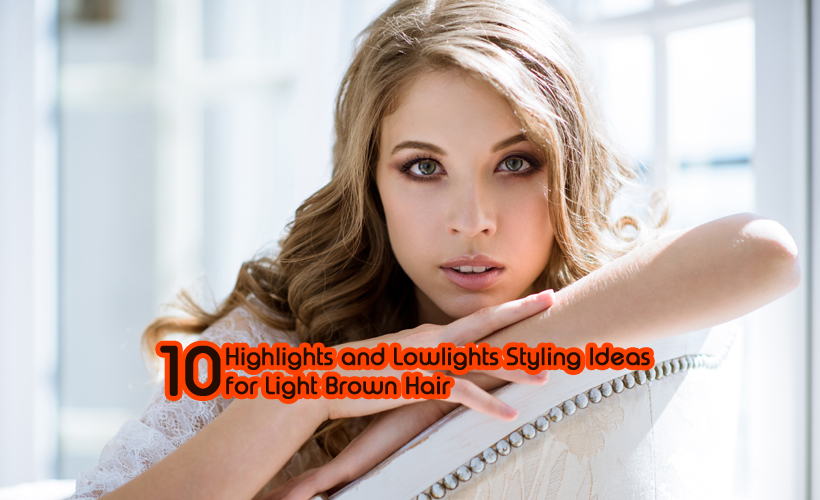 Highlights and lowlights of hair can do wonders for your hair and make it look gorgeous and "way-out" as they say. These styles will make the heads turn around.
Highlights' streaks of hair are at least two shades lighter than one's natural base color whereas lowlights are streaks that are a couple of shades darker. While highlights provide dimension and movement, the goal of lowlights is to add the depth and volume of one's hair. Both these styles make the hair look extra multi-dimensional.
Honey Blonde Highlights
One can give one's sandy brown hair a gorgeous looking sunkissed touch with these honey blonde highlights. These rather light hued highlights add an airy brightness to one's brown base color to give a gorgeous dual toned hair look. One can style it in a loose bun to have a boho look.
Smokey Brown Balayage Highlights
One can create a blend of warm and cool tones with these balayage kinds of highlights. It will have warm caramel highlights blend with cool blonde highlights at the edges of chocolate brown hair to create a gorgeous looking smokey hair look. Style this color look straight to make the most of the movement and dimension created by these beautiful shades.
Copper And Blonde Highlights
Simply having brown hair does not mean you can simply go in for blonde highlights. One can go in for bright copper highlights to have an edge made up of a soft blonde shade at their tips. One can opt for dented curls thus having fiery highlights.
Dark Blonde Highlights
Deep coffee brown hair can attract much attention. One can highlight it with a dark blonde hue for a sexy and chic look.
Maple Brown Highlights
Try out maple brown highlights maple toned look can make you look gorgeous.
Lowlights For Light Brown Hair
Chocolate Brown Lowlights
Play about with low lights with your brown hair and blonde hairs. One can have chocolate brown lowlights that would work perfectly to add required some depth to one's light brown tresses. Style your hair with chocolate brown hair lights and enjoy the blissful day.
Subtle Dark Brown Lowlights
A subtle dark brown lowlights style will give volume and depth to your hairstyle.
Warm Brown Lowlights
Go in for warm brown lowlights. Toned brown hair will look great! Curl up the hair in order to blend the lowlights
Auburn and Mahogany Lowlights
Auburn and mahogany brown lowlights can make dull hair look bright and attractive. Indeed, a major transformation of hairstyle can be made with the help of Auburn and Mahogany lowlights. Try it out and see for yourself.
Lowlights and Highlights Fusion
Blending the lowlights and highlights for an ultimate multi-dimensional hair look which no other color hairstyle can supercede. One can try ashy blonde highlights or mocha brown lowlights on one's light brown hair to have that magical look.
Look stylish and sexy with highlights be it low or high. Your hair will draw much attention.
You may like to read Difference between Highlights and Lowlights