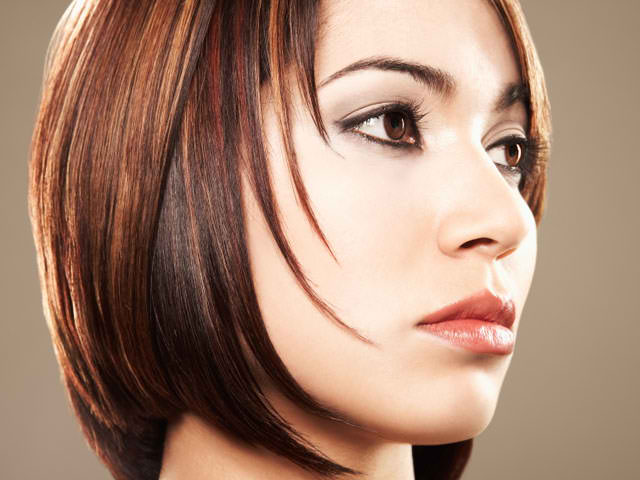 The hair color industry is driving everyone crazy by churning out innovative and trendy colouring techniques every now and then. In fact, the names of these colours do not give the slightest hint about what would it turn out to be – ombre, balayage, babylights, sombre, lowlights, highlights… and so on. Instead, you tend to get even more confused. Read more about Difference between Highlights and Lowlights
How Highlights differ from Lowlights?
Highlights and Lowlights are the most basic techniques of hair colouring. Both of these are spot or partial hair colouring technique that covers just a few sections of hair. However, it is a misconception of many people that lowlights and highlights are similar just like their names. Well, both are different from each other in many ways.
The Effect
Even though both highlights and lowlights work to create dimension to the hair, highlights are done with the aim to create more movement while giving a sun-kissed effect. The key motto of adding highlights to the hair is to brighten up the overall look of your hair color. Besides, it adds softness and dimension to the base hair color.
On the contrary, lowlights work wonders if you want to add depth and volume to your hair. They work great at making the hair look thicker and more voluminous. Generally, lowlights are preferred by those who have had highlights for a few times and wish to add some color back to the excessively lighted hair locks.
Damage to Hair
Now, this one might shake you a bit, just like a dampener on your hair colouring dreams. Highlighting might cause a fair bit of damage to the hair because it involves bleaching of hair as the primary step of the procedure. Lowlights, on the contrary, is a simple process that involves depositing the color onto the hair to dye the desired color.
The Perfect Time
The time of sporting highlights or lowlights depends largely on the season in which you are getting it done. Generally, the highlights look better during the summer season because of the sun-kissed effect. Conversely, lowlights look better with winter styles because of the darker tones.
The Shade of Base Color
Although there is no hard and fast rule, highlights usually go well with dark hair, such as shades of black and brown. Usually, the highlight shade is decided depending upon your complexion and the natural/base color of your hair. However, it is recommended to not to go more than three shades lighter irrespective of the base color of your hair. For instance, in case of jet black hair, the recommended highlights are any shade of dark brown while brunettes can choose from caramel or copper hues. Blonde hair goes well with the highlights of a lighter shade of the same tone. Going lighter than three shades can make you at risk of looking like a skunk.
Lowlights, as the name suggests, is completely the opposite of highlights. This technique involves picking up a few thick or thin hair sections and colouring them in one or two shades darker than the base color. Lowlights, however, show a more prominent effect on lighter hair tones, such as shades of light brown and blonde.
Now that you know the difference between highlights and lowlights, which one do you pick?