Soft skin and gold ornaments are any woman's dream desire. Getting a golden glow on the soft facial skin is now possible, all thanks to the range of gold facials that are available easily and can be used to attain the eternal look. Read about Best Gold Facials for Oily Skin.
Gold facials for oily skin can also be prepared at home and alternatively, you could visit any beauty treatment clinic to get the facial done.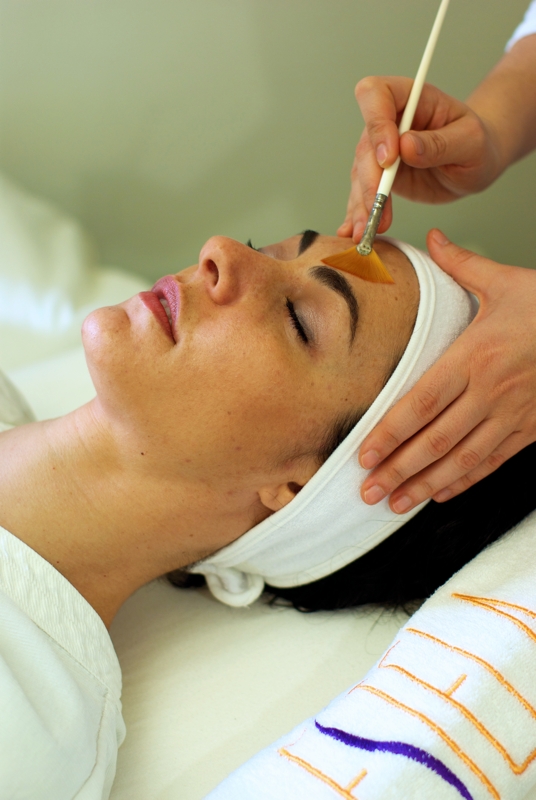 The worth of gold facials for oily skin
Though gold is primarily known for its ornamental value, it does have healing properties and can work wonders for the skin. In a traditional gold facial mask, 24k gold is used generally. Thanks to the affordable kits available in the market, a gold facial can be prepared at home. Gold facials help diminish wrinkles and fine lines from the face and help attain a subtle look to the user.
Oily skin is a nightmare for women and can lead to acne formation and dirt accumulation on the skin. To attain a glowing look on the oily skin, opting for a gold facial is the best proportion to try.
Gold facial treatment at home
You will require a gold facial kit to prepare a facial mask at home. Initially, you will have to cleanse the skin suitably. This can be done with the help of a marigold extract cleanser.
Massage the skin thoroughly with a cream mixed with gold dust and honey. This will essentially help in removal of dead cells from the skin. The cream, which is a mixture of sandalwood, gold foil and saffron can be applied to the skin thereafter. You should massage your face with the paste for 10 minutes after applying the same.[sociallocker]
The face pack containing turmeric, gold foil and aloe vera is then to be applied and kept for 10 minutes or until the time that it dries up. You will notice that the gold foil will melt on its own and bring a golden gleam on your face.
The gold pack can then be washed out and you can apply some lavender oil on your facial skin. Pat your face dry and you are done with the facial treatment.
Points to be noted while using Gold facial at Home
Remember to choose a worthy gold facial kit from the market. The kit is sufficient in itself and you should not mix any homemade mixture in the same. The ideal time frame for repeating the gold facial treatment for oily skin is three months. Any good quality gold facial kit has a shelf life of three months.
Gold facial treatment from clinics
Some of the beauty product makers in the market, namely VLCC and Shahnaz have come up with their range of gold facials. The kit essentially has gold scrub, gold gel, gold cream and gold peel off masks. These gold face masks have rose petal extracts and help in maintaining the physiological balance of the skin. They help the skin, attain a shiny lustre.
Photo credit: estelabelleza / iW / CC BY-NC-SA [/sociallocker]
The above are the Best Gold Facials for Oily Skin