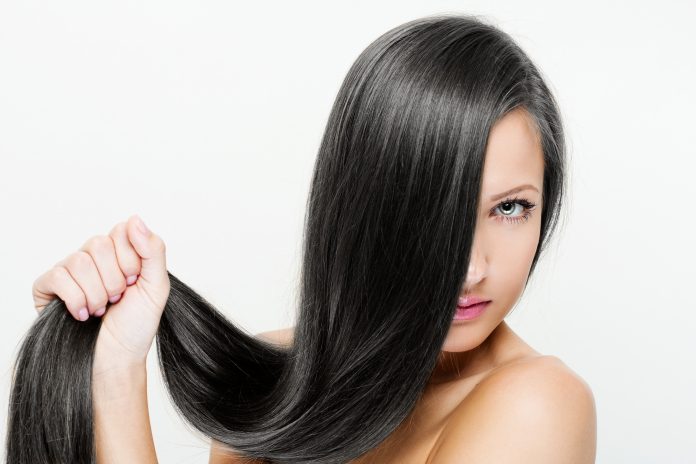 Everybody needs to get real & healthy hair. More & more people are resorting to Ayurvedic remedies for all type of problems. In Ayurveda, you have some simple steps to make the hair beautiful, healthy & vigorous. These are all packed power remedies that are sure to work out. All the hair problems are solved from inside to make the mane perfect. Read on to know what these remedies are, & how you must use them Ayurvedic Home Tips for all hair woes:
Amla: The Indian Gooseberry:
Amla or Amalaki is an excellent ingredient for purifying the blood. It is very helpful in giving to relief from indigestion. The Vitamin C content in Indian Gooseberry solves all the hair problems from inside. Dry some amla & powder them. Mix this powder with warm water & make a paste. Apply this paste on the scalp to get thick & long hair. It supports the growth of your hair & makes it black. It solves a lot of other health issues, too.
Ayurvedic Oils aids Give Scalp a Hot Oil Massage:
Choose any one of the essential oils like almond oil, coconut oil, or Brahmi oil, & give the scalp a good hot oil massage. A message is useful for enhancing the circulation of blood in the scalp. It also makes the hair follicles reinvigorated and increases the flow of blood to the roots of the hair. Within a short span of six months, you will start seeing the difference. The hair grows better, thicker & longer, & hair fall has decreased. Take two tablespoons of lemon juice, which has freshly squeezed, & mix it in half a cup of oil to heat up. Apply this mixture for a hot oil massage in case you are sustaining from dandruff.
Methi, the Miracle Herb:
Methi is excellent for supporting hair growth. It is a very simple herb found in every household, & readily accessible. Take some methi & roast them. After that, crush them well. Take some warm water & make a paste of methi in water. The amount of paste you need will depend on the length of the hair. Apply the paste on the hair. Cover the hair & scalp thoroughly. Allow it stay for 20 minutes, & then rinse off with cold water.
Get Relief from Pitta Dosha:
Ashwagandha is an antioxidant herb that gives you relief from Pitta Dosha. Pitta Dosha is the primary cause of a loss of hair & hair fall. Take a 6 mg capsule of the ashwagandha every day. It cleans up your system & gets rid of all toxins or unwanted substances. It is also anti-inflammatory & solves some of the hair problems.
Improve your Metabolism rate & Promote Hair Growth:
Aloe Vera is an ingredient that makes the system clean. It has very generally used in Ayurveda for its various features that are good for the health. Take two tablespoons of the latex of the Aloe Vera leaf & either drink or swallow it. It is helpful for improving metabolism. It also assures proper bowel movement. Too much of the Aloe Vera could cause side effects like diarrhea & other issues. So, limit the intake of Aloe Vera.
Muskroot
This herb has also called as Muskroot or the Indian Spikenard. This herb is useful for eliminating all impurities in blood & makes the skin glow. Apply this herb quickly on the scalp to support proper hair growth. Another approach is to get the capsule & eat it. Limit of intaking to this herb below 6 mg
Rosemary Essential Oil for hair growth:
This hair oil works numerous on the hair & is a broadly used natural oil to promote the hair regrowth. Massaging the head smoothly with Rosemary oil thrice a week improves the functioning of the nervous system, stops early graying of hair & reduces the hair fall. For best & faster results use it overnight.
I think now you know what you should do to have a safe & healthy hair. Choose the favorite remedy & follow it usually to make the hair thick, healthy & longer. Also, remember the above-mentioned tips to take good care of the hair.