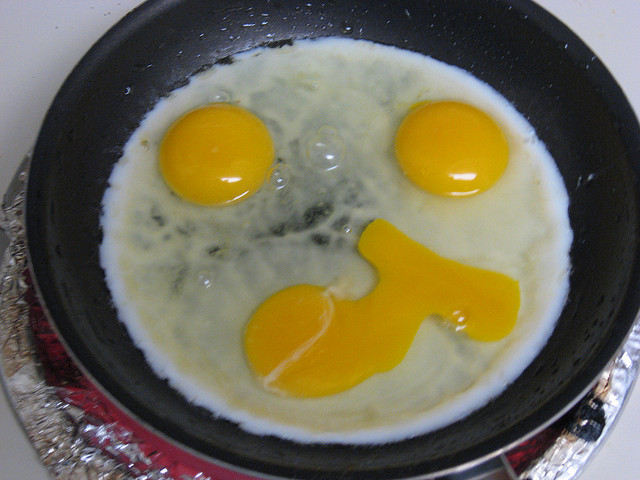 Awesome Breakfast Recipes With Eggs
Breakfast should be your healthiest meal of the day. Not only should your breakfast be wholesome and filling but also very nutritious. An egg breakfast is the easiest thing to prepare in the mornings. Most of the time we either poach or fry the eggs directly.
Egg is a dairy product which is generally loved by kids of all ages. To go with this healthy ingredient is cheese, another dairy product which provides you with energy. Egg is filling, nutritious and healthy too. So, having egg for breakfast controls hunger and also keeps you active for the whole day.
Having eggs for breakfast is very healthy because eggs have just the right proportion of proteins and fats to give you lots of energy. Moreover, if you are going to the gym, eggs give you strength and muscle building amino acids too. So, Yabibo has listed out these some awesome breakfast recipes with eggs which are easy to prepare and are very less time consuming. Have a look.
Egg Vermicelli
For those of you who love to start off your day on a healthy note, this is one recipe you can try out. The egg vermicelli is a simple recipe for you to try out too. The best thing about this breakfast recipe is that it provides you with tons of energy right through the day.
Egg Paratha
Egg paranthas are a tasty breakfast idea that are filling and healthy. You can make egg paranthas in just 30 minutes and serve it on the table. Lets take a look at the recipe.
Sprouts Scrambled Eggs
Something like this sprout scrambled egg recipe is just about the perfect start for your mornings. Take a look as to how you can make this yummy sprout scrambled egg recipe for breakfast.
Egg Cheese
Roll It is less time consuming and above all it is more than delicious. Take a look at our breakfast recipe special, egg cheese roll.
Egg White
Oatmeal Omelette Egg white has lots of proteins and oatmeal has fibres. Oats also have the property to cleanse your arteries of cholesterol. The egg whites have little fats or cholesterol but plenty of albumin proteins to feast on. So the egg white oatmeal omelette is a healthy breakfast recipe for you and your family.
Egg Dosa
Egg dosa is a special dosa recipe for non vegetarians. The egg dosa is a combination of fried eggs and a dosa recipe. If you are bored of the same old breakfast recipes like normal masala dosa or omelette, then you should certainly try this innovative recipe. When you make egg dosa, you not need chutney or sambar with it. You can have this dosa with sauce because it has fried eggs in it.
Masala Egg Bhurji
Here is the masala egg bhurji in Mumbai style. This egg breakfast recipe is made with egg, paneer, ginger, garlic and vegetables like onions and tomatoes. Check out the lip smacking masala egg bhurji recipe.
Spicy Boiled Eggs
Spicy boiled eggs is a special breakfast recipe. Firstly, because this egg casserole is slightly unusual and secondly because it is a very quick breakfast recipe. All you need to make this delicious recipe is some boiled eggs and a few spices. Unlike other egg casseroles, this dish requires no cheese or mayonnaise.
Vegetables Omelette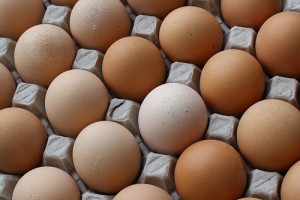 If you are running late, just make an omelette with basic spices like salt, red chilli powder and black pepper. However, you can prepare a healthy and filling omelette using vegetables like onions, tomatoes, fava beans and coriander leaves. Want to try this omelette recipe? Check out the procedure
Egg Aloo Chaat
Egg stuffed aloo chaat is a yummy snack that you can munch on a lazy day. You can either have it for breakfast or serve it as an evening snack. Its all your choice as the dish is filling and healthy too!
Photo credit: antolod / Source / CC BY-NC-SA