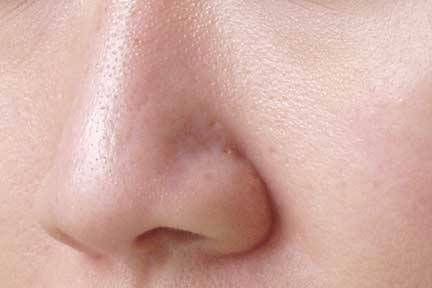 A beautiful skin is benefit but apart from having the beautiful face your skin should also be flawless. A flawless skin means that the skin is free from spots, marks wrinkles and also large skin pores. Having pores on the skin spoils the beauty of your face and since pores are open, dirt and impurities gets trapped inside and might cause infection leading to acne and pimples. Skin pores can also make you look older.
Some causes of skin pores are genetic. The other causes are loss of the skin elasticity due to age factor, stress, not taking care of skin, unhealthy body and extreme use of makeup. Hormonal changes and steaming your face daily can also cause large pores. There are many effectual face pack that can shrink and decrease skin pore size. They make the skin look healthy and makes it firm. These face pack for open skin pores increases the elasticity of your skin and shrinks pores.
Take a look at some of the home remedies for closing skin pores or Face Packs To get rid of Skin Pores.
Egg White And Lemon
This is one of the best remedies for large skin pores. Whip 1 egg white and mix it with 1 teaspoon of lemon juice to make a paste. Apply this paste on your face and keep it for 15 minutes. Later rinse with cold water.
Gram Floor And Curd
Mix 2 tablespoon of curd with 1 tablespoon of besan to make a paste. Apply this paste on the face and leave it until it gets dry. Rinse your face with cold water.
Papaya
This is a natural tip to reduce open pores on face. It improves the skin tone, elasticity and decreases pore size effectively. Mash a ripe papaya and leave it on your face for 20 minutes. Wash with cold water to decrease pore size.
Raw Milk
Soak a cotton ball in cold raw milk. Wipe your face with the soaked cotton ball for 5 minutes. Milk will cleanse pores and will also help to shrink them in size. This is among the best natural remedies for large pores.
Ice Cubes
Ice also helps to decrease the pore size. Rub ice cubes on your face for 10 minutes twice daily to shrink large skin pores. Leave it on your skin for 15 minutes and wash off. It will also tone up and tighten your skin.
Tomato And Honey
Make a juice of a ripe tomato and mix 1 tablespoon of honey in it. Apply this on your face to shrink pore size. Tomato is rich in vitamin C which helps to treat pimples and acne also.
Cucumber Juice And Rose Water
Make a juice of small cucumber and add one tablespoon of rose water to it. Apply this paste on your skin and keep it for 20 minutes. Later wash off with cold water.
Aloe Vera And Honey
Using aloe vera is among the natural ways to reduce facial pores. Mix one tablespoon of aleo vera gel with one teaspoon of honey to make a thin paste. Apply this paste on your skin and keep it for 10 minutes. Wash with cold water.
Yoghurt
Apply some curd on your face and keep it for 15 minutes. Yoghurt contains calcium, probiotics and lactic acid to make your skin soft healthy and tight. It effectively decreases the large pores and also removes trapped dirt from them.