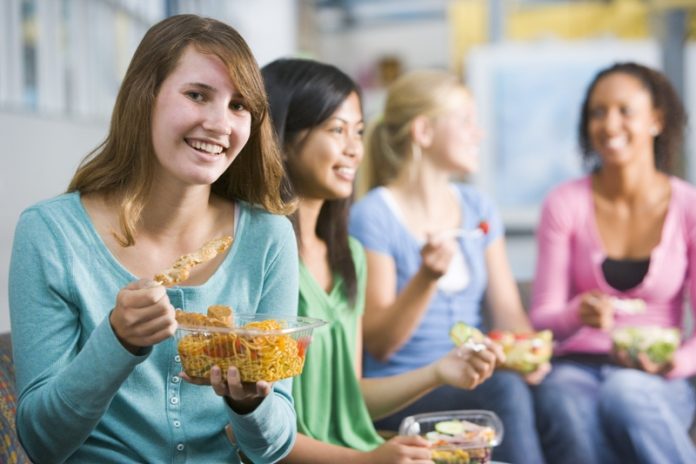 It is fun to be in high school or college but as a teenager, one has to look good as well. One has to impress upon one's peer group circles. One wants to wear cool as well as trendy dresses and also experiment with makeup, funky hairstyles and so forth. Teenage girls are usually obsessed with looks and want to look their best. Make-up becomes essential for them. They hold discussions among themselves about make-up and how to look good. They indeed have a dress sense.
Teenagers like to have a clear as well as a glowing face. They learn the various techniques of putting on attractive makeup. Cleansing, toning, and moisturizing are the regular routine for radiant skin. Teenagers love to look gorgeous.
The skin of teenager is very sensitive and one must avoid harsh make-up as they contain harsh chemicals that can damage the skin tone. It is also better to use fewer cosmetics at this age and go in for more of a natural look.
What steps to follow as make-up guidelines for teenagers?
Step 1:
First, one has to make sure that one cleans one's face of any oil or dirt with a face wash. Dab it up with toner and then finish it off with a moisturizer. One must use a moisturizer with SPF as it will also act as a sunscreen.
Step 2:
Foundation is not required for a teenage skin. In case one has to use one has to take small amounts and then blend it thoroughly all over one's face.
Step 3:
If ones want to cover up any problem areas of one's skin such as blemishes, under one's eye circles or on pimples, one can use a concealer. One must select a good quality concealer that matches one's skin tone.
Step 4:
One can decide whether to use powder or not. It is better to use loose powder on the oily skin.
Step 5:
Blusher can make one look as though one has too much make-up on. One may skip out blusher or make use of peach or light pink in color (for fair skin) or brown (for dark skin) to give you that natural blush and a very bright and happy look. It is better to make use of a thick, fluffy brush to apply blusher. Do not make use of one during the daytime. One can make use of blusher for an evening party. One can use shimmery blush for evenings. The choice is yours.
Step 6:
One can make use of a single coat of mascara and a thin sort of eyeliner, keeping it close to one's lash line. This will give one a natural look.
Step 7:
For lips which one must avoid lipstick. One can make use of a pretty pink or neutral shaded lipgloss.
Teenage means attracting boys and looking good for the opposite sex no doubt. Looks matter a lot and make-up has to be done carefully so that it is not jarring and ugly.
You may like to read:  Fairness Beauty Tips for Oily Skin