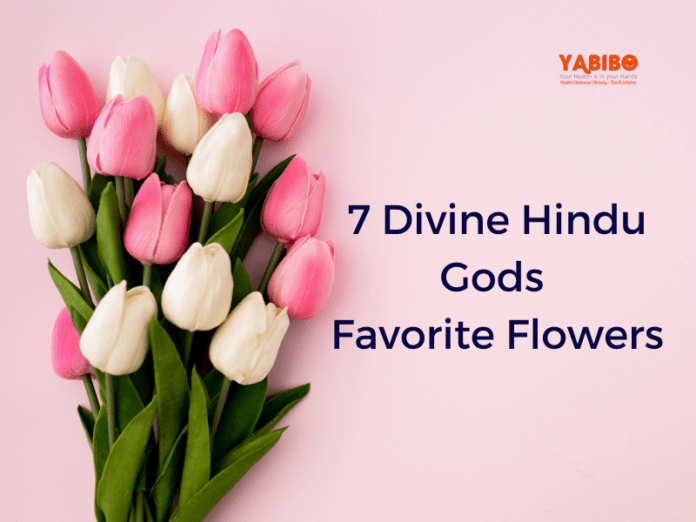 Which god likes which flower is what devotees would like to know to make their offerings at the temple or poojas. Pooja flower names are manifold to choose from.
Mahabharata epic verse claims that if a pious man with a pure heart does offer flowers to the deities, the deities do become gratified and as a result bestow prosperity upon him.
Flowers do play a significant role in almost every religious ritual in Hinduism. Any religious ceremony, be it offering prayers or performing Aarti, is rather incomplete without flowers. Worshiping Hindu Gods, as well as Goddesses with Hindu flowers that happen o be mentioned in Hindu mythology, are considered auspicious, and therefore such flowers turn out to be part and parcel of every pooja. Although of course any sort of flower can be offered to any God yet, certain ones do happen to be the favorite flowers of Hindu Gods that can do bring good fortune if offered to Hindu Gods and Goddesses, for instance, Mahadev's favorite flower happens to be Datura.
It is interesting to know which god likes which flower. These Gods are showered with these given pooja flowers names.                                       
1. Goddess Lakshmi
Goddess Lakshmi is popular for bringing in abundance and good fortune. The Goddess does sit on an open Lotus, and hence it is considered as being her favorite flower. On every Wednesday, white-colored fragrant flowers such as Tuberose, Mogra, and nonfragrant ones such as white chrysanthemum are being offered to Lakshmi Mata.
2. Lord Ganesha
The Lord of Obstacle Removals does accept red flowers similar to Goddess Lakshmi. Particularly, Red Marigold / Genda does please him a lot. Marigold is the only flower of the Hindu gods that can be distributed with its petals and therefore is considered unique. Apart from all the flowers that come under 'Tulsidal,' all other flowers can be offered to The Vighnaharta. Red Hibiscus is of course much-preferred flower to be offered to Lord Ganesha. It is one of the popular pooja flowers names.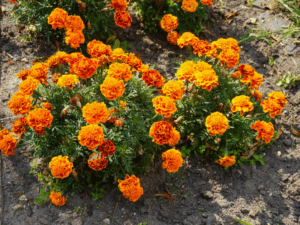 3. Goddess Saraswati
The Goddess of Knowledge is always clad in white as she does signify the purity of mind as well as soul, but her favorite color is yellow. While offering prayers to her if a person offers Indian Magnolia (Champa) or Flame of the Forest (Yellow Palash) it is considered very auspicious. The yellow variety of any popular flower such as sunflower rose, allamanda can be offered to Saraswati Devi.
4. Lord Shiva
Known as the Destroyer of the Universe and also the ultimate power – Lord Shiva is never really offered lovely flowers as he prefers Datura, Dry lotus, Nerium Oleander flower (Kaner flower), Kusum, Aak, Kush, etc. Devotees come across plantation of Bel tree (Aegle marmelos) outside Shiva temple and white Champa (Plumeria) tree. Often the plants of Juhi, as well as jasmines, are allowed to climb on these trees for their fragrant flowers.
5. Goddess Kali
The essence of a woman's power or Adishakti as Goddess Kali is worshipped with blood-red Hibiscus flowers only. This ritual is indeed followed as the vibrant red marigold flowers do match with her effigy that does show her ferocious form wearing a garland of Asura heads and blood dripping from her mouth. Flowers of dark roses, crimson glory, and Aboli are indeed being offered to goddess Kali.
6. Lord Vishnu
Also referred to as The Preserver of the Universe, Lord Vishnu adores Lotus, Maulsari, Juhi, Chameli, Kadam, Ashoka, Malti, Vasanti, Kewra, Champa, and Vaijayanti. Apart from fragrant flowers, he prefers Basil leaves.
7. Lord Hanuman
The leaves as well as magnificent flowers of Rule or Madar (Calotropis gigantea and C. procera) are rather offered to Bajrangbali every Saturday. These happen to be common Indian shrubs often found growing near villages as well as farmlands. Hanuman also loves Chameli flowers very much, therefore chameli oil is usually offered during hanuman pooja.
Conclusion
Devotees would like to know which god likes which flower to pay their respects to them.