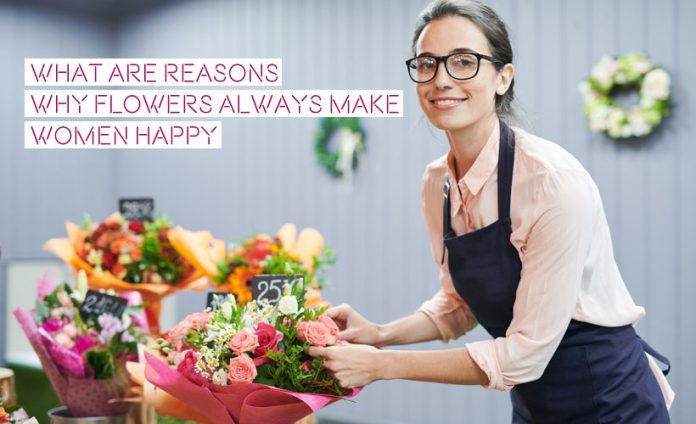 Women are happy to receive flowers from their spouses as it makes them feel cared and loved. Flowers are better than words conveyed.
It is indeed a pleasure to give flowers to make a woman happy and win her heart. In fact, several men are quite aware of this fact. Words do matter no doubt and saying " I love you" does have its effect; nevertheless, giving flowers as a feeing and though of love does make a lot of difference.
Women do appreciate gifts as well but the messages sent along with flowers are very effective and emotional and do impact their reciprocated feelings of love a lot. Red Roses are loved by women a lot. They are simply beautiful and a woman feels great receiving them from her beloved. A bouquet of flowers given on occasions such as marriage anniversary or as birthday greetings is received with a lot of love. She feels loved and appreciated and is happy about it. It is obvious that flowers always make women happy.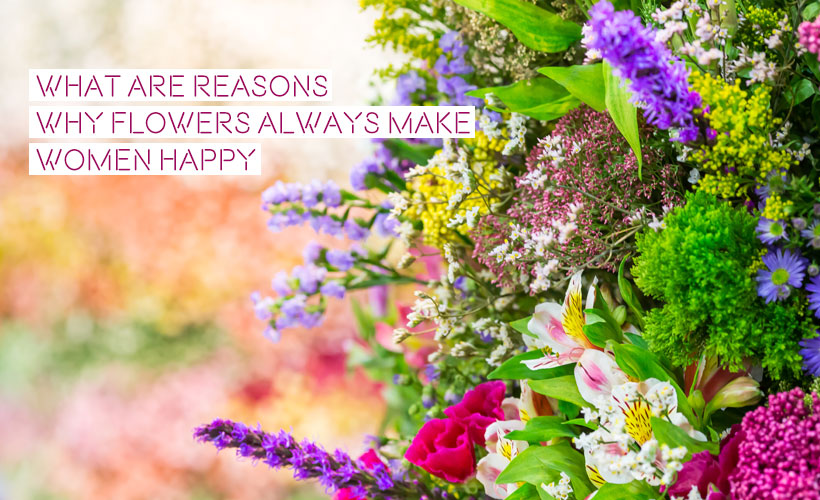 Flowers also show the feeling of loyalty and the woman feels that her man is not cheating with her. Several marriages have broken down due to infidelity and fear of cheating. Giving flowers reassures the woman that her man does love her truly. Actions do matter after all than merely saying "I Love You" although some men find the latter the easy way out and feel that this is enough. Flowers always make women happy and that men are quite aware of.
One needs to check out on different flowers and select them according to taste and choice. The wrong sort of flowers given could mean much effort has not been out in the selection process and that could negatively impact the woman.
1. It Signifies Love:
The way to show feeling for the woman is to shower her with flowers as that will make her really happy. She will feel she is being loved.
2. Flowers reflect Women:
For example, women love receiving roses as they feel that their partner loves them and the beauty of the rose depicts the feelings of care and concern for them. They feel they are being appreciated for what they are.
3. It Draws Their Attention:
Flowers remind them and reinforce their spouses' love for them. Giving flowers is a much-appreciated gesture.
4. Form of Remembrance:
It reminds the woman about who gave them the flowers and the feeling is great also on receiving these flowers.
5. It Reinforces Love:
Women deserve to be loved and flowers make them feel so. On special occasions, flowers, when given, remind them of their care and concern for their spouse.
Flowers, when resented, do express the love and care for a beloved and there are varieties of flowers to be chosen for different occasions. There is much effort that goes in in the selection of flowers and therefore they convey a special message of love.
A man who cares for his woman does send precious time selecting the right kind of flowers that would convey his feelings and thoughts of love for her. Flowers are indeed better than words and are well received also.
It is indeed true fact that flowers always make women happy