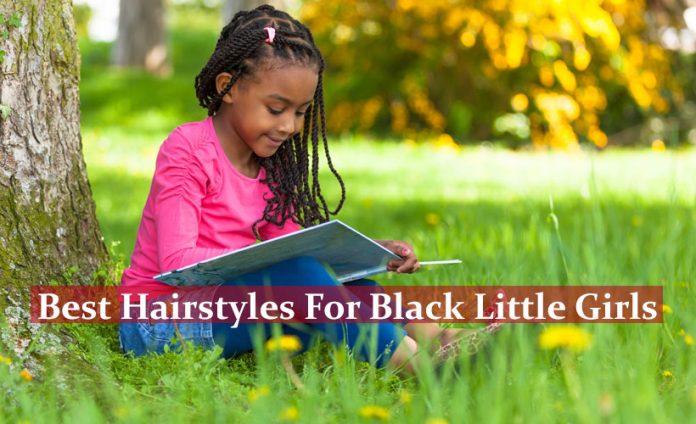 Mothers have many hairstyles to choose for their black little girl and can make them look pretty and attractive. The girls will look cute indeed. Try them out!
A mother would like to find the perfect hairstyles for her little black girl which can be quite a challenge at times. This is so as braided hairstyle for kids usually needs to be pretty but also at the same time not too heavy and neither too tight. The mother would like to go in for the best hairstyles for black little girls.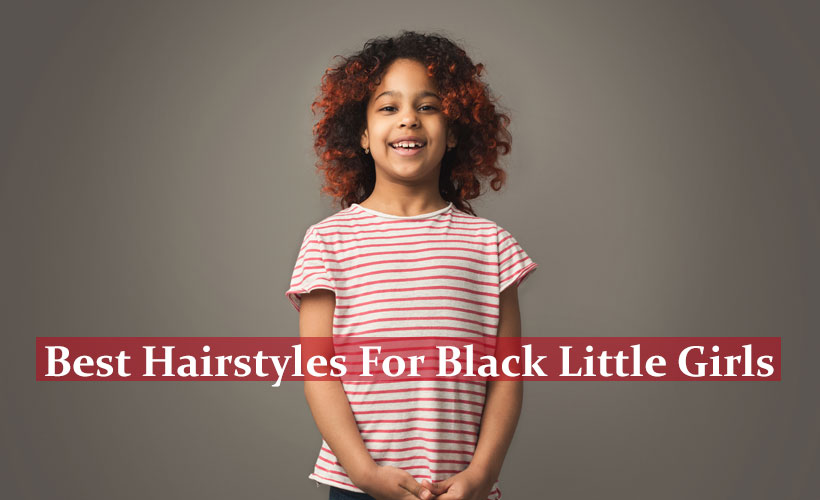 It is necessary to take extra care in brushing, styling and maintaining the hair of black people, especially little girls, who usually hate their hair being brushed in general.
The perfect hairstyle for a little black girl ought to be a protective hairstyle that does promote healthy hair and comfort at the same time, rather than discomfort and hair loss. The girls can choose the one hairstyle that suits them from the best hairstyles for black little girls.
Parents do need to try their best and only choose child-friendly hairstyles for their young ones.
1. Box Braids:
Box braids are rather an extremely popular and versatile hairstyle for African-American hair. The hair is initially parted into sections (boxes) and each box is individually plaited.
Natural or synthetic hair (extensions) can be made use of to switch up the style length. It is indeed a time-consuming process, but the results are beautiful.
The thick box braids is a quite universal hairdo and is a very creative style. It is a popular hairstyle among the best hairstyles for black little girls.
2. Box Braids with Braided Pony:
The other cute version of collecting all of the smaller braids is into a ponytail and thus leaving the braids to swing free from the ponytail.
After the dresser manages to separate the hair into sections and plaited each section, it is necessary to gather the hair into a high ponytail and secure it with a scarf or other hair tie.
3. French Braids:
French braids work best with medium-to-long hair.
It is possible to begin by creating 3 equal sections of hair. It is advisable to bring one outer portion over the middle section. Then repeat with the other outer portion and continue the pattern, thus using one's free fingers to ensure the portions remain separate.
Once the braid lifts off the head, continue in a basic braid until it is possible to reach the end of the hair.
4. Circle of Braids- tie with an elastic:
This happens to be an easy braided hairstyle that is indeed perfect for busy mothers. To set up the hairstyle, simply part the hair in triangular sections as it is possible to see in the image above, then secure them making use of a ponytail holder. Also, it is important to rather ensure the position the ponytails in a way that they do create a circle around the little girl's head.
5. Criss-Cross Braided Ponytail:
This cute hairstyle will draw much attention.
The first step is to create large box sections of the hair and then braid each section into small braids. Then crisscross the two braids together in each section and connect it to the high ponytail.
There is much to choose from the best hairstyles for black little girls.