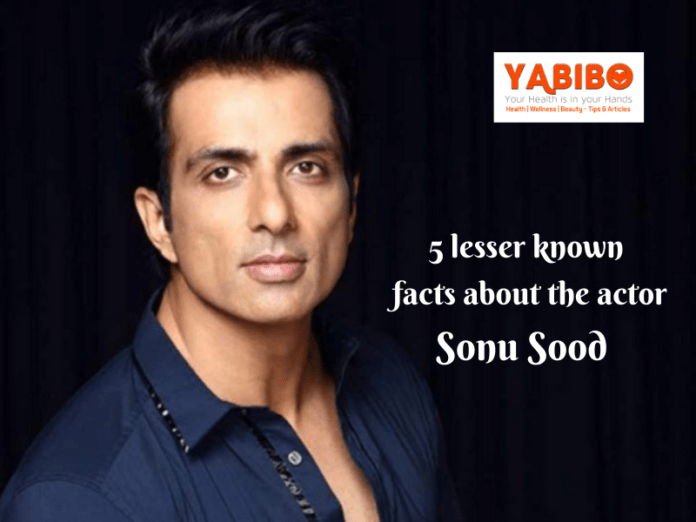 Actor Sonu Sood made his mark in Bollywood and began his career by making his debut in a south Indian film. He is professionally qualified as his mother was keen he is an engineer.
As an actor, Sonu Sood has always remained grounded as far as the glam and glitzy world of Bollywood. He is in fact a very renowned actor and now will also star in the international flick 'Kung Fu Yoga'. He did struggle a lot to be famous.
Sonu Sood was born to Shakti Sood and Saroj Sood. His father had a cloth shop in Moga known as Bombay Cloth House, his mother happened to be a professor. The star reportedly always wanted to become an actor. However, his mother wanted him to grow up and do some serious work and thus become a big man. So, Sonu was sent to Nagpur to study engineering.
He then became an electronics engineer but yet the desire to be a hero did not leave him. The Dabangg actor was married to Sonali Sood at a very early age of 23 years, before being introduced in the film industry. Sonu Sood's wife, Sonali sood gave birth to two sons named Ishan and Ayaan.
Now Sonu Sood is well-entrenched as an actor and here a few lesser-known facts about him:
He made his debut in the Film Industry with a Tamil Flick 'Kallazhagar' in 1999. He then soon rose to prominence and got his first Hindi Film break in 2002 with 'Shaheed-E-Azam'.
Sonu Sood got married at a very early age of 23 to Sonali Sood.
Sonu Sood had to literally wait for nearly 5 years to get a major role in the Hindi movies. He was very fortunate to bag a role as Abhishek Bachchan's brother in Mani Ratnam's Yuva in 2004.
He is a die-hard fan of Amitabh Bachchan and R D Burman.
Sonu Sood never smokes or drinks. He is very spiritual and emotional.
The Bollywood superstar Sonu Sood is off late tirelessly helping migrants amid lockdown.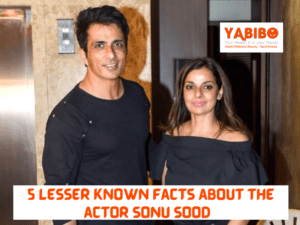 Sonu Sood also played the role of Indian superhero Naag Raj (Pralay) in a TV commercial. The advertisement was shot back in 1997, before his debut film. The TV commercial was meant to promote the TV series. Sonu Sood also struggled to get several projects as he was an outsider. Reportedly, he lived in a flat with 5-6 people. After tons of rejection, one day Sonu got a call that he was indeed selected for the South Indian film.
The Jodhaa Akbar actor began working in Bollywood films, after establishing himself in regional films. His debut film in Bollywood was Shaheed-e-Azam Bhagat Singh. Here, Sonu did play the role of Bhagat Singh. However, later in 2010, Sonu Sood gained much recognition from his character Chedi Singh in Dabangg. Apart from his film career, Sonu Sood loves playing the guitar. He also has learned kickboxing. He is a freak, and as the Shootout, at Wadalaactor, he enjoyed spending hours in the gym.
During his two-decade-long film career, the actor has no doubt starred in several blockbuster films such as Simmba, alongside Ranveer Singh, Happy New Year, along with Shah Rukh Khan, and in Kung Fu Yoga, alongside international actor Jackie Chan. In 2016, he did launch his own production house, Shakti Sagar Productions, named after his father. And yet, even while pursuing his passion for acting, Sonu has simultaneously taken time out for various avenues of social activities or rather causes for social good.
Also Read, 9 Little known facts about Ranveer Singh!
Conclusion
Sonu Sood struggled very hard to establish himself in the film industry. He desired to be a film actor and he worked his way to attain success as an actor.