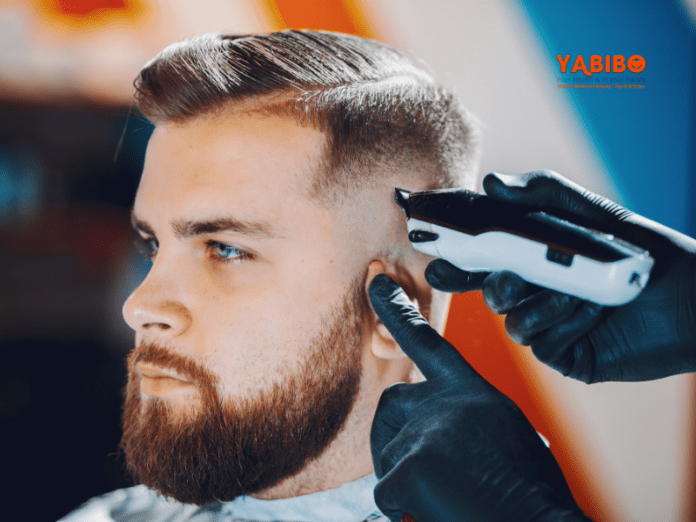 Best wedding haircuts for men can be tried out for the groom to look his best. These wedding haircuts for the groom are no doubt worth trying out.
Men like to look their best at their wedding. It is a special moment in their life and they would like to impress all present on the occasion and also have best photographs taken. It is not simply choosing the right haircut for one's wedding but a fresh style. Much is being pent of the wedding and look his best is what the bridegroom most desires and hairstyle does matter.
Going for hairstyle consultations four weeks before the wedding are important.
Here few best wedding haircuts for men:
1. Famous Waves
Several men are adopting longer and a more natural hairstyle these days. It ensures a coo as well as a classic wedding day look that permits a person to appear his natural way. It is better to get it trimmed two weeks before the day wedding and style it with natural products. It is one of the popular wedding haircuts for the groom. 
2. The Leading Part
A modern classic haircut doe enhances appearance. A side part, scissor cuts on one's sides, and some length on the top and the hair nicely be able to be e pushed over
3. Short Afro
A mid-length afro gives a natural texture shine rather than relying on volume. It ensures a youthful, cool look and of course is still a formal style for a wedding. Coarse hair can be worked upon l with leave-in conditioners that give a shine.
4. Controlled Buzz
The difference between a buzz cut done by oneself and what the barber does is to be noticed. Keeping the hair slightly longer on top than the sides will indeed help accentuate one's bone structure.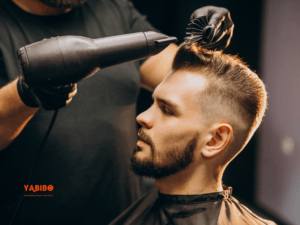 5. Waves on Top
Some men prefer to use a styling cream to enhance their hairstyle look. They are indeed rather suitable for all hair lengths. Creams also de-frizz the hair and keep it smooth and natural.
6. The Slick-Back
Slicked-back hair provides a classic special occasion style for men, but much depends upon the product being used. It is better to avoid using a gel, as the hair look will wet than slick. It is better to use a pomade to add volume.
7. Shine On
Shine pomade gives a dressier look and it is nice to use matte clay or paste in one's daily life. It is a good idea to switch to a shiny pomade for one's wedding.
8. Controlled Curls
Men do keep curls short or medium length. The barber needs to teach a person how to style the cut well before the wedding day.
9. Undercut
An undercut when one's hair on top is much longer than the hair on the sides. In case, the wedding is outdoors, then it is better to have a leave-in conditioner with humidity control and even hairspray.
Also Read, Stylish Undercut Haircut for Men.
10. Flat Top
Modern flat tops are cool as they are short. They are cool and edgy without really being over the top. It needs to be cut two weeks before the big day for optimal shape.
11. Edgy Disconnect
It is a "disconnect" falling between an undercut and a fade. Keep sufficient length on top to get the texture as well as volume, but it is important to ensure it does not fall flat halfway through the vows.
12. Modern Pompadour
Styling a pompadour needs practice and a round brush as well as a hairdryer combo for lots of volumes and a slickness.
13. Cut-In Part
Side parts give a classic look and it is good to get it shaped up two or three days before the wedding.
14. Versatile Classic
Even though this haircut is short, it does rely on texture to make it modern as well as look cool.
15. The Captain America
Classic in cut and modern in style, and is an updated iteration of the side part.
These are some of the best wedding haircuts for men. Such wedding haircuts for the groom stand out on special occasions.