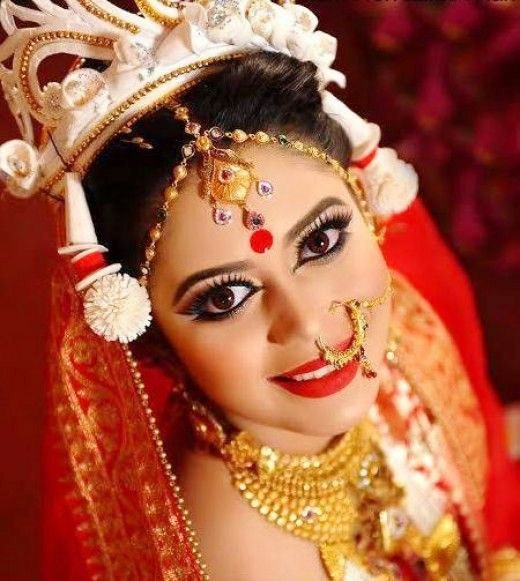 Bridal makeup on the wedding day has to be done carefully. It is important to look one's best as photographs were taken on this day will remain everlasting memories.
Getting married is a big event in one's life and the bridal makeup on the wedding day does matter. Every bride would like to look flawless on that and have beautiful skin that is glowing and radiant. It is advisable to plan early and try to indulge in beauty matters to have the perfect bridal look. Wedding day makeup cannot be taken lightly.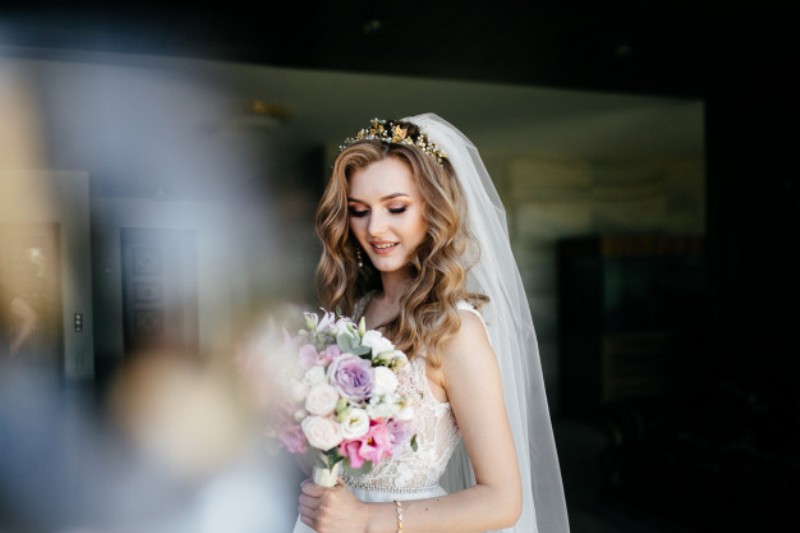 1. Start Early With Skin Prep:
It is better to start early with the skin-care routine and start getting regular facials done which does make a big difference in a person's skin. This is to avoid last-minute irritation, skip extractions.
2. Do a Trial Run (or Two):
Brides do prefer to have a pro to do the trial run, a person who appreciates individual style. They consult a few different makeup artists much earlier to the wedding day. This is an important aspect of wedding day makeup.
3. Do the Makeup Last:
Let the makeup be done last. The primer is essential: Spread it on the face as well as eyelids. After cleansing and moisturizing, then top it with a foundation to create a smooth base.
Apply everything in thin, even layers and then go in for the blush highlighter and translucent powder and lipstick.
4. Conceal Last-Minute Breakouts:
The first and foremost thing to do is to put on the foundation first. Then, try to mask under-eye circles, place a creamy formula on the inner corners of the eyes with a brush and work it outward. Make use of the fingertips to gently press (not rub) the formula onto skin where it appears darker.
5. Aim for a Natural Look:
It is better to put on less makeup. A natural look is best.
One needs to make use of gel eyeliner, work it into the base of the lashes, and then do apply it on the upper waterline. A dreamy, wide-eyed look makes one look good.
6. Get Glowy (Not Shiny) Skin:
Luminous skin looks good. It is better to control shine, and use a dust translucent powder across the forehead, sides of the nose, and on the chin with a powder puff. Then do apply a soft, shimmery highlighter. Naturally, this is part of wedding day makeup.
7. Falsies Are Optional but Waterproof Mascara Is Not:
Avoid false lashes as tears will put remove them. Waterproof Mascara is better.
8. Keep One's, Manicure Simple:
Keeping nails neutral is important. One can go in for softer shades of nail polish. Pink and beige will look good.
9. Pack a Touch-Up Kit:
It is important to pack a make-up kit which includes a blush, translucent powder, cotton swabs, as well as tissues. Keep a gloss for touchups. The touch-up kit cannot be done with as it is part and parcel of wedding day makeup.
10. Leave Enough Time:
It is better to avoid last-minute rush and look hassled. Take time out for preparation and go for the wedding in a relaxed manner. A wedding day is a must.
also-read: Best Indian Bridal Makeup Tips For Your Wedding