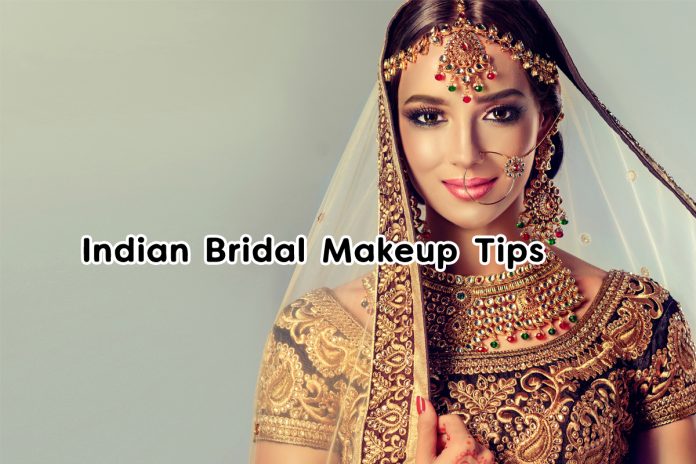 The wedding day is a day that every woman looks forward eagerly and wants to look her best at all times throughout the ceremony. The focus is on beauty and looks that will make her appear like a "fairy-tale" bride. It is but obvious that her bridal make-up must accentuate her beauty and, it is but natural that the make-up should be carefully done.
The reaction from the people present on the occasion should be "Wow ! what a beautiful bride." Best Indian bridal makeup tips are what is to be followed and here are few suggestions and here is where you can find best bridal makeup artists as per your budget.
Bridal Makeup Tips For Wedding
Cleansing of the Face
In India, brides love to use bold as well as bright colors as makeup to enhance their beauty on their wedding day. It is therefore essential to cleanse the face and then drying it so that there is no dirt or even oil on the face. This would make the bride look good and is considered to be one among many best Indian bridal makeup tips.
Base Preparation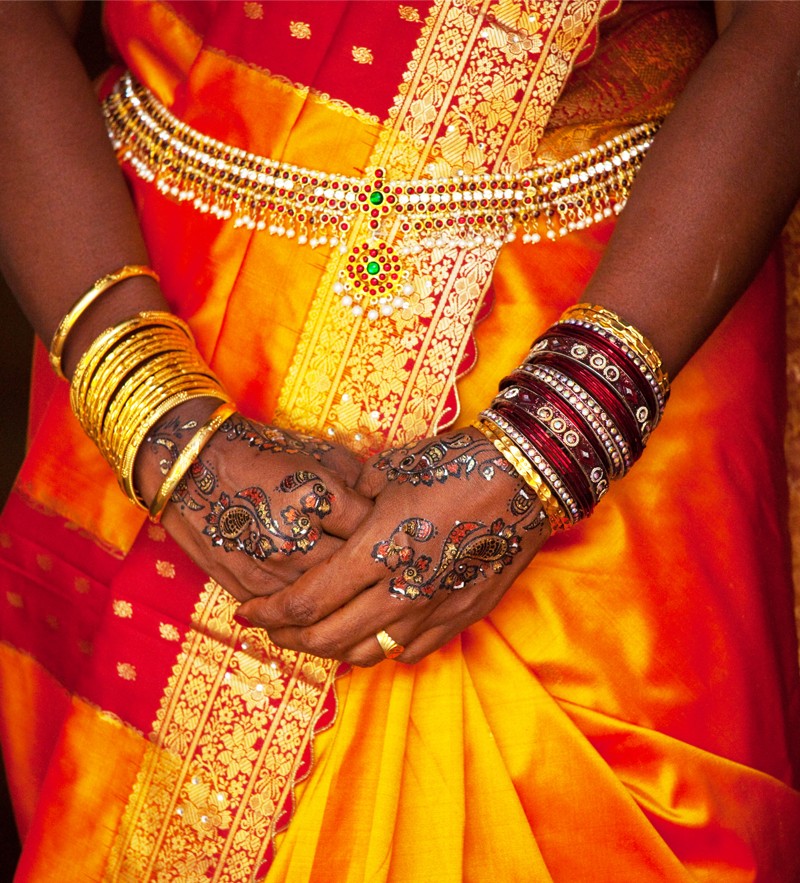 One has to moisturize one's face in order to smoothen up the appearance as well as the skin tone. This is essential among the best Indian bridal makeup tips and is carried out extensively in the face. One has to moisturizer by rubbing the face well and by circularly rotating one's finger on the face. One should moisturize gently and must not forget using it. One can make use of tinted moisturizer.
Doing up the Face
One has to make use of a primer moisturizer and ensure that it is blended well. One must make use of concealer as well as a foundation to maintain the makeup used on the face. The makeup remains on the apply the for hours. Some of the top brands for primers are Sephora and MAC among many others.
One must use a concealer to cover up spots and even blemishes. With help of a colored concealer such as yellow as well as green one can cover up the reddish colored blemishes that may appear on one's skin.
Then one has to apply a foundation without the SPF, blending it well with a makeup brush or even a sponge. One must start from the center of the face, then apply the foundation on the other areas as well and then blend it outwards. One can go in for a foundation with a matte finish as it is a good option.
In order to have an attractive glow on the face, one can make use of highlighters on the higher cheekbones or other higher parts of the face such as the bridge of the nose, the center of one's forehead, as well as the Cupid's bow. One can go in for Colorbar, Sephora, or MAC highlighters. This is indeed a major part of one's bridal makeup tips.
The bronzer is much used to heavily contour one's face and one will have a chiseled look. Such a look will come across well in photographs.
One can apply blush in angular fashion and apply in a stroke form at the sides of one's chin, but of course one must avoid the center. The same needs to be done on the sides of the forehead, and on both sides of one' nose bone, but not on one's top part. Pull in your cheeks and use a bronzer on the top portion of the contours, close to one's ear in the lighter strokes. It is necessary to ensure that it is not along the entire length of one's contour.
Also Read: Most Beautiful Indian Bridal Sarees
Eyeshadow
Most of the brides in India prefer to make use of love gold eye makeup it appears well with their red, green or fuchsia lehengas, heavy saris or ghagras. One can apply gold or even peachy pink color on one's eyelids and make use of charcoal shadow on one's exterior lid contours in order to a subtle as well as smokey effect. One can achieve this by making use of brown shadow on one's inner crease area. One can also make use of golden eyeshadow rather than make use of silver for one's brow bones. One can also make use of an eyebrow pencil or an angular brush that has been dipped in one's brow powder for the eyebrows.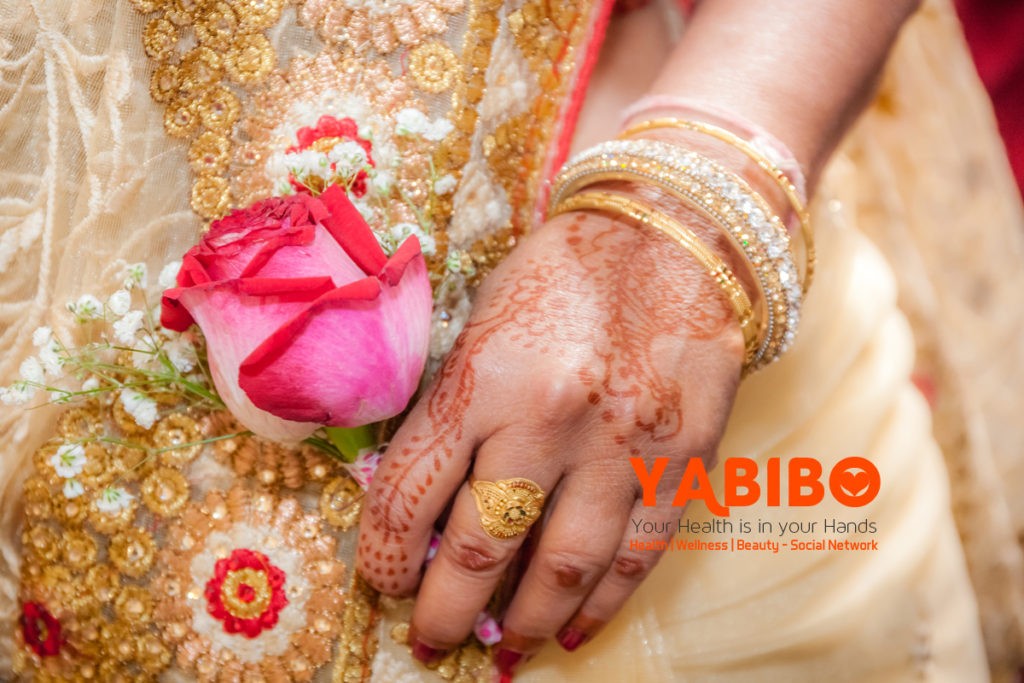 Eyeliner Tips
Avoid using brown or blueliners on the wedding day. It is better to make use of a plain or rather simpler form of a jet-black liner which is also waterproof. One must make use of a thick line on the top and with kajal, draw a heavy line as well as on the lower eyelid, thus smudging it at the outer corner. It is essential to also use volume-enhancing mascara. Mascaras that have curled brushes are worth using s one can have curly lashes. Make use of false lashes to highlight and open up one's eyes. This will make the eyes look bright. Indeed an interesting part of the best Indian bridal makeup tips.
Lipstick Tip
In case, one has thin lips, then one must line up one's lips along its natural line with a color that does match ones and skin tone. In case one has plump lips, then line up the natural lip line with help of a darker shade. The lipstick color must blend into the overall look. Prefer maroon or even darker red for bigger cum fuller lips, and peachy pink or perhaps light pink for thinner lips. Those having thin lips can make use of a lip plumper rather than a lipgloss. On the other hand, those having lips can use lip-gloss, with a focus on the center part of the lip.
Jewelry, make-up and dress sense must make the bride look gorgeous and all these are part of best Indian bridal makeup tips.
The above is the Best Indian Bridal Makeup Tips For Your Wedding