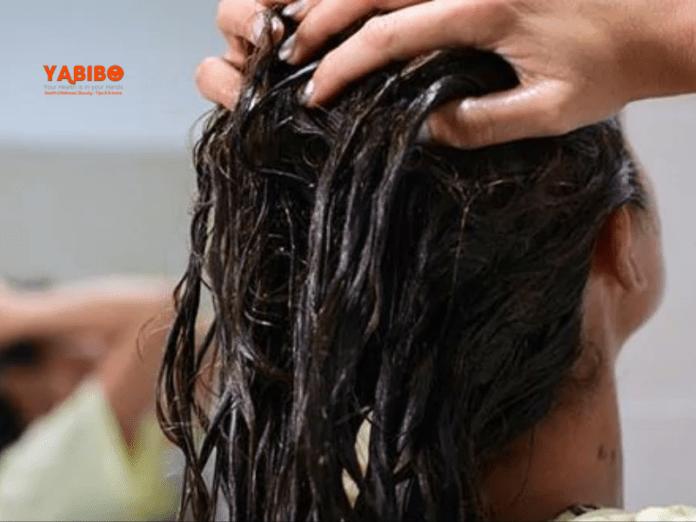 Curd helps hair to grow well when applied to the scalp. There are several benefits of curd in hair and naturally, it is worth trying out as a natural remedy for hair problems.
As a natural beauty remedy for the healthy growth of the hair, curds are very popular. It is good food for the hair. It nourishes and conditions the hair follicles, thus ensuring smooth, silky, and radiant hair which women simply love to have. Obviously, this implies there are several benefits of curd in hair that cannot be ignored.
It is better to use curds for hair growth rather than commercial products available in the local market. Curd is not simply a great source of calcium but contains nutrients such as vitamins such as B5 and D, minerals such as zinc, magnesium as well as potassium, fatty acids as well as proteins that help a person deal with hair fall and other issues related to hair.
Curd is no doubt a dairy product and happens to be a fermented food, popular all across the world. The fermentation process of curd occurs by placing by adding bacteria into the milk.
It is acknowledged for its nutritional value of curd is beneficial in several ways. It is used to enhance the taste of several food dishes and also helps in improving digestion. It provides strength to bones as well as teeth. Regular consumption of curd does lower cholesterol and helps reduce high blood pressure. It does increase the immunity of the body and improves skin health. Curd also reduces the problem of dandruff and does has other benefits as well.
Benefits of Curd in Hair:
1. Keeps a Check On Hair Fall
Curd does provide deep nourishment to the hair follicles, thus making them strong as well as healthy. A tried cum tested recipe is by trying to combine curd with fenugreek paste which helps prevent hair fall considerably. Soak one tablespoon of fenugreek (methi) seeds overnight and then make a paste. Mix the content with about 2 tablespoons of curd and then apply it to one's scalp. Leave it for 15 minutes and then wash with a mild shampoo.
2. Reduces Dandruff Problems
Dandruff issues are quite common and annoying as well. People can use natural remedies such as curd. Mix about 1 tablespoon of gram flour (besan) with about half a cup of curd and then apply it on one's scalp. Let it remain for 20 minutes and then wash the content off. It is better to use it on regular basis to deal with dandruff issues.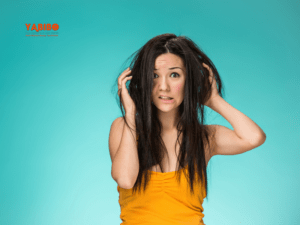 3. Deeply Conditions the Hair
Curd does provide ultra nourishment to one's hair, especially for dry as well as dull hair. Full fat curd can be used. After shampooing the hair, it is good to apply half a cup of curd on the hair and then wash it off for smooth hair. Honey can also be applied to the mix for added benefit.
4. It Can Help Add Radiance
People like shiny hair ad this can be had by using curd on the hair along with egg in the form of a hair mask. Break up an egg in a cup of curd and then use it as a hair mask. It is a good idea to add a spoon of henna powder for added effect.
5. Prevent Itchy Scalp
Dryness, as well as itching, are few common hair problems faced by several people.. If a person is suffering from an itchy scalp that is causing much irritation, then a cup of curd and then mix it with plant acids such as juice of one lemon or 1 tablespoon of apple cider vinegar. This will reduce the itching sensation instantly.
Also Read, Eat curd or yoghurt for healthy skin and hair.
Conclusion
Thus curds are popularly made use of for skincare. The minerals that curd does contain does allow the skin to glow as well as the nutrients in order to stay healthy. The components present in the curd such as Vitamin-E, Zinc, and others benefit the skin. It is made use of homemade skin care as well as cosmetic beauty care products as well. Applying curd on one's face does help to make the skin smooth and also improve the shine, softness & glow.
The benefits of curd in the hair are manifold.