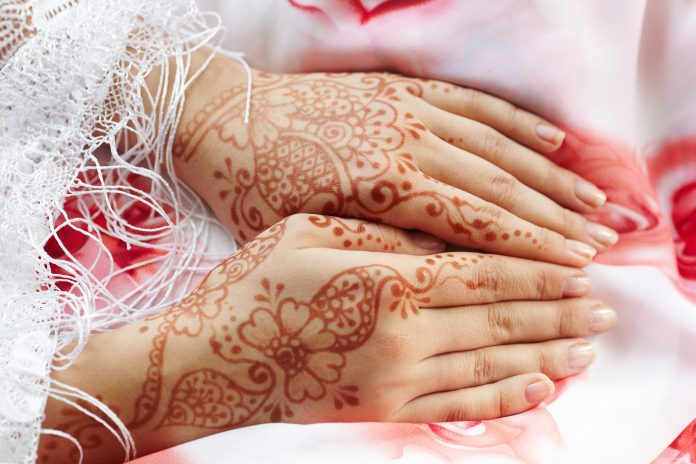 As a bride, you try to do everything whatever it takes to get the best outfit, accessories, sandals, makeup, and hairstyle. But, what about yourMehandi? Mehndi is of great significance in Indian culture. No Indian wedding can be imagined where a bride does not flaunt her hands and feet decorated with intricate mehndi designs. On special occasions also like karwachauth, Diwali, Rakhi, and Teej there is a tradition to draw mehndi tattoo. A dark Mehandi not only looks good but also is believed to be a parameter of love a husband has for his wife. We spend lots of time and money in selecting the best design for the special day and getting it sketched perfectly on our palms. But if it doesn't turn out to be the way we wanted it to be, all efforts go in vain. So here are listed a few tips to make your Mehandi get the darkest color and look brilliantly splendid. Read about Tips to Make Mehandi Dark.
How to Make Mehndi Design Dark and Long Lasting
Apply Eucalyptus Oil
Before starting delineating a perfect design over the palm or feet, just coat the area with a tiny amount of eucalyptus oil. This sweet smelling oil works wonders in ensuring the dark color of the henna.
Leave Mehandi for Longer Time
Once you are done with the mehndi design, leave it unwashed for minimum 7-8 hours. If you can afford to keep it a little longer then leave it on for 12 hours. The best idea is to sleep while allowing the dried henna to rest over your palms. In the morning scrap it off using a knife or rubbing the palms together till the dried henna falls off your palms completely. The color turns out to be dark within a few hours.
Dab with Lemon-Sugar Mixture
Prepare a lemon and sugar mixture for your henna beforehand. Lemon juice added to sugar boiled in water acts as a great fixative for drying henna. Dabbing the solution over the mehndi design couple of times prevents henna from falling off. While the sugar syrup does not let the henna falling off from its place, lemon juice acts as a catalyst and makes it the possible release of more color from the henna.
Wrap Up
Wrapping henna design can also be your way to get a dark and rich color. Though you can wrap the design yourself, there would always be chances of you spoiling the design. Since it demands perfection, ask the artist to do the favor for you. You can wrap up the mehndi design using medical paper tape.
Fumes of Cloves For Darker Color
To get a splendid color, try the 'bhaap' trick. After applying the lemon and sugar mixture, soak your mehandi in the fumes of cloves. For this take few cloves and heat it up on a tawa. Put your hands over the tawa so that the fumes coming out of the heating cloves dry up the fixative solution. Be careful to keep your hands safe from getting burned from the steam.
Balm or Vicks
Balms or Vicks is not only to cure your headache or cold. You can also use them every time you decorate your hands with splendid Mehandi designs. After scrapping the dried henna off, apply Vicks or balm over your hands. It is observed that these help in extracting more color, keeping the stain darker for longer.
Keeps hands Away From Water
Do not wash your hands while the mehndi is on or off your hands. Mehandi stops attaining color the moment water comes in contact with it. Make sure to keep your hands away from water for minimum 12 after scraping off the crust if you really want to get a rich and dark color.