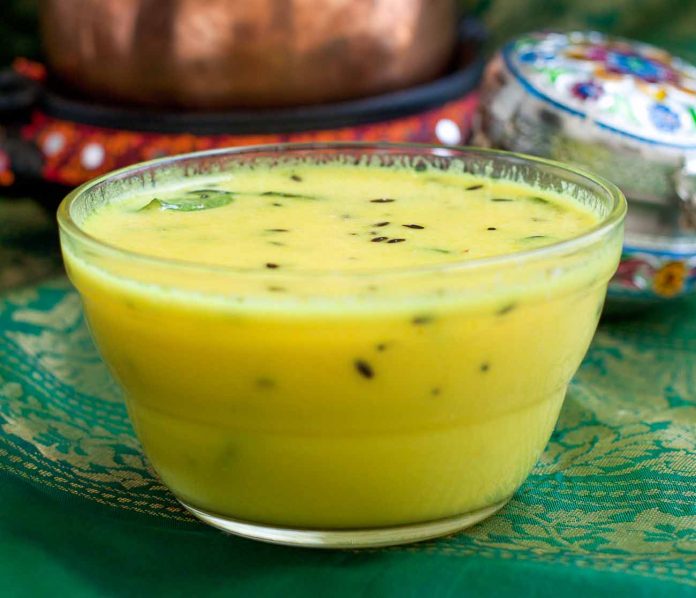 Summer Refreshing drinks-Masala Milk is a healthy nourishing drink, which tastes tempting when served in both the forms chilled or hot. Children love its delicious healthy taste.
It is very easy to prepare at home. The recipe involves boiling the mixture of milk, fragrant spices and nuts together to flavourful combo.
Masala Milk makes a rich drink , when served to the guests and friends at get-togethers parties.
Ingredients to prepare summer refreshing drinks-Masala Milk recipe1
Almonds : 6 to 8
Cashews : 5
Pistachios : 5
Milk : 2 to 3 cups
Cinnamom : 1
Cloves : 2
Cardamom : 2
Saffron strands : a few
Sugar :1 to 2 tbsp
Pepper pwd : a pinch
Turmeric pwd : a pinch
Method to prepare summer refreshing drinks-Masala Milk recipe1
Soak almonds in hot water for about 10 to 15 minutes along with the cashews and pistachios.
Peel the skin of almonds and ditch the other nuts.
Grind the almonds along with other nuts in little milk to smooth paste.
Heat milk in a thick bottomed vessel.
Allow it to boil and add cinnamon, cloves and cardamom.
Simmer for about 10 minutes.
Discard the spices by filtering the milk.
Now add ground almond and other nuts paste.
Take care to stir continuously while boiling, so that it does not burn at the bottom of the vessel.
Add few saffron strands and simmer for 6 to 8 mins.
Add turmeric pwd, sugar and pepper pwd (optional )
Mix well.
Allow to boil in low flame for few minutes.
Pour it in a glass and garnish with chopped nuts and saffron.
Now enjoy delicious & healthy homemade Masala Milk
Masala milk is best served as hot in winter and cold in summer. It tastes delicious in both ways.Here is the recipe of healthy & tasty Summer refreshing drinks-Masala Milk for you to try & enjoy..:)
Photo credit: boo_licious / Foter / CC BY-NC