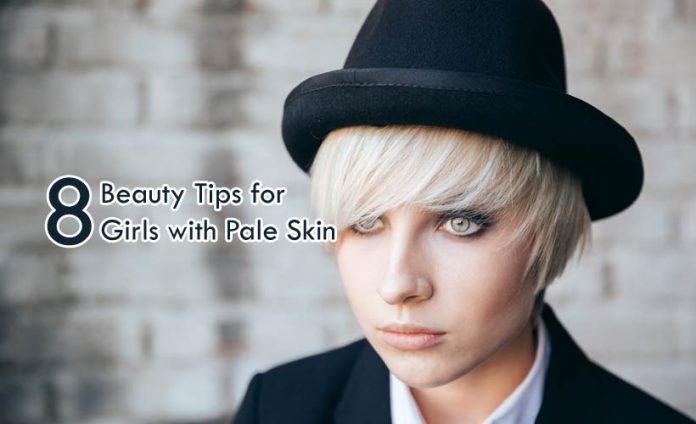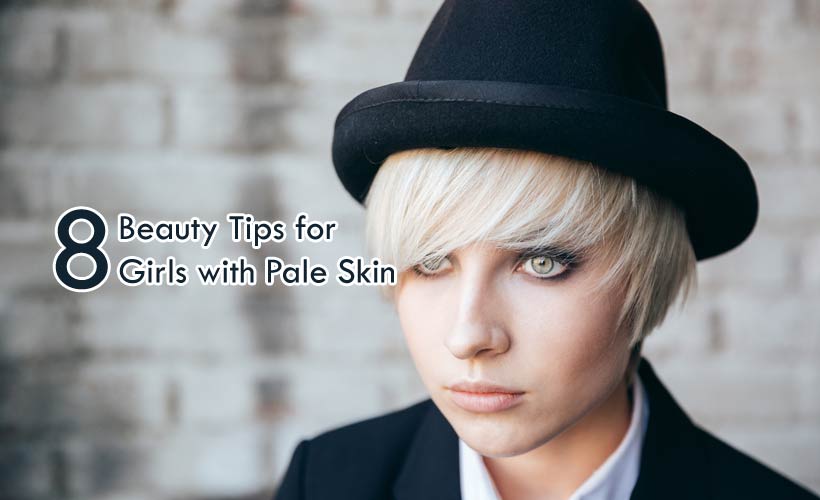 Whatever you may be a brunette or a blonde or have black hair or have pale skin one would be interested in beauty tips to look good. Usually, those with fair skin have an upper hand but it would be interesting to know more about beauty tips for those having pale skin.
Colorful lips
To look fresh as well as healthy then one must avoid putting on light, pale lipstick colors. These colors tend to make one look sick, instead of appearing healthy. Be aware of it and also avoid it. It is better to put on bright lipstick colors instead.
Avoid neutral eyeshadows
If one has pale skin and, in case one has light blonde hair, in particular, it is better to avoid pale eyeshadow colors, as light colors will not give many dimensions to one's eyes. It is better to go in for eyeshadow options that will accentuate one's natural eye color and will allow the eyes to stand out.
Use of eyeliner
Actually, instead of an eyeshadow make use of an eyeliner. As for eyeliner colors, as mentioned earlier, one must avoid colors that are too pale and prefer those that will make one's eyes pop. In case, one finds the black eyeliner too harsh against one's pale skin then one must try out brown or a grey one. These eyeliner options do look very good for ladies who have pale, porcelain skin.
Mascara to be preferred
A person having fair skin can use black mascara that will enable one's eyes to pop up and stand out.
Select proper foundation shade
Pale skin people do find it difficult to find proper foundation shade. One must test the foundation on one's face rather than one's hands. Avoid purchasing riff-raff stuff and go in for standard stuff.
Blush and bronzer
One can apply the blush and bronzer on one's cheeks, forehead, chin, and neck as well as nose. The bronzer will give you "sun-kissed look". Those with pale skin must avoid using dark bronzers as they will not give a natural look. Choose a bronzer which is a couple of shades darker than one's skin tone. One can also apply a face powder if one has a very orangey look and then use a blush on. Look fresh and beautiful.
Protect the skin from the sun
To avoid wrinkles and age spots then make use of sunscreen. Use it even on a cloudy day and even to the office. Whether it is a sunny or rainy day, make use of sunscreen. One can use hats as well as sunglasses.
Soothing fair skin
Fair skin is more susceptible to redness and irritations and one must treat the skin gently. One must avoid harsh movements while applying make-up. One must not use alcohol, peeling agents, strong chemicals sodium laureth sulfate and so forth.
One can make use of soothing treatments such as rose water, freshly prepared cucumber juice that refreshes and soothes the skin.
Natural lightening of the skin
One can apply plain, unflavored yogurt on one's face as well as neck for at least 10 minutes and do wash it with lukewarm water. This freshen ups the skin. It is a natural simple remedy. One must avoid making use of chemicals.
For unwanted pigmentation, one can make use of sliced potatoes which can be kept on the skin for about 10 minutes. Your pale skin will look lighter as well as brighter.
Whatever said and done one must drink plenty of water and sleep well. Adequate rest is also essential for one's skin to look good.