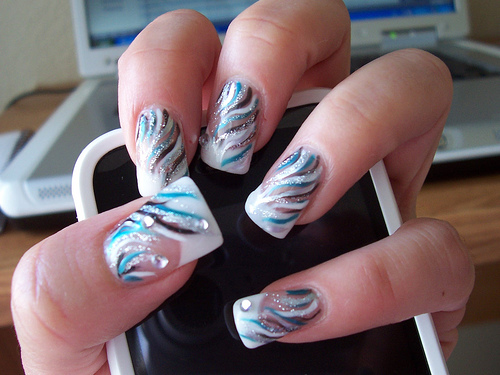 Your summer nail care routine must mainly include the good moisturizing strategy. Whether you rely on creams, lotions or oils, the main focus must be on protecting your nails from hot weather. Uses Of Olive Oil For Nail Care Nails do get dry and brittle if they are over exposed to sun. If you are thinking that your air-conditioned room would protect the nails then think again because a recent study suggested that air conditioned places also makes nails dry.
Easy summer Nail Care Tips For Men Your only way out is to follow proper nail care tips at home and moisturize the nails regularly. Apart from that, here are few good tips which may help to maintain beautiful nails even in the harsh summer season.
Summer Nail Care tips
Tools
It is important to disinfect the files and cutters before you use them. Also, wash your hands with a hand sanitize after your nail care routine in order to avoid any kind of infections.
Spa
If possible, visit a spa and go for a nail care session that includes moistening and exfoliation. Just like the skin and hair, your nails too need some attention.
Polish
When your nails are exposed to heat, the polish on the nails might get totally 'baked' in the sun. To allow that your polish withstands the heat, go for the couple of base coats and a polish layer whose tint is not so dark.
Oils
Soak the finger nails in lukewarm almond oil for a few minutes. This will make them soft and strong.
Pools
Whether you enjoy the pool or the beach, allow that you moisturize your nails well as they tend to get dried out and brittle.
Washing Clothes
When you are washing clothes, ensure that you wear gloves to protect your nails from the detergent chemicals.
Moisturize
Your nails too need some wetness otherwise, they get brittle and dry and may also break easily. Moisturizing nails must be a part of your daily nail care routine.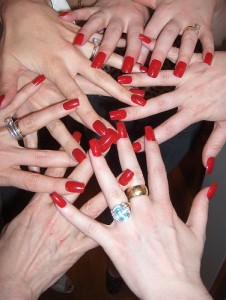 Shampoo
If your nails tend to get dry in summer even if you have tried all moisturizing measures, check whether your soap or shampoo is the cause for the dryness. Some chemicals in detergents do dry up the nails.
Foods
If you have dry nails, consume carrots and strawberries. Also, ensure that your nails are occasionally massaged with almond oil for skin and hair.
Circulation
In order to ensure that your nails get enough blood circulation, massage them often with almond oil. You don't even need a moisturizer if you prefer oil massage regularly.