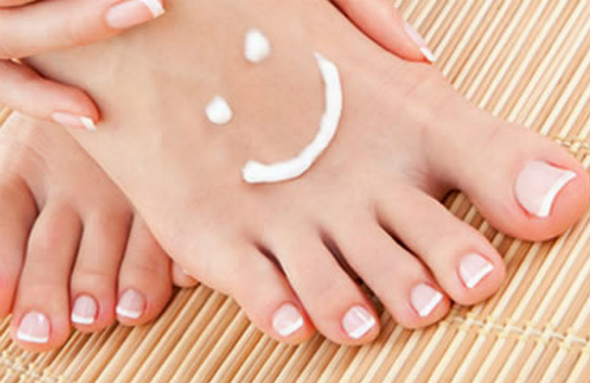 Summer time brings about the whole new set of problems for the feet and hands. When outdoor temperatures are towering and the feet are enclosed in tight shoes, it makes them inclined to a variety of infections like psoriasis, blisters, fungal infections and smelly feet. When you are stepping out in the sun in a sleeveless top or a short dress, your arms and legs are directly exposed to the harmful UV rays of sun, causing tanning and rashes. Here doctors advises few points regarding summer hand and foot care tips you must follow these tips for better results in this summer.
Arms : Apply a sunscreen
Are you overwhelmed with those red rashes on the arms due to dreadful heat? One of the famous Dermatologist says, that If you are planning to wear dresses or tops, always remember to apply the sunscreen with SPF 30 + before you step out in sun.
Use the lightweight moisturiser
During the evenings, apply the lightweight moisturiser with the mint and coconut milk extracts. Keep fungal infections, the gathering of dirt and bacteria away by using an anti-bacterial soap to wash the armpits. Before going out, remember to keep the deodorant at hand. The application of a mint-based moisturiser at night would cool the rashes and reduce tanning and immediately cool the skin, keeping it refreshed for an entire day.
Take care of the elbows
Most of us neglect our elbows and so they remain darker compared to other parts of our body. Scrub the elbows at least twice in a week to get rid of the dead tissues. Doctors advises to rub the slice of lemon every alternate day to the elbows to keep them clean and fair. Alternately, you can use mustard oil or coconut oil and lime.
Feet : Soak your feet in lukewarm water
Dermatologists, says, 'Soak the feet regularly in lukewarm water to ease the tiredness and get rid of the dust and pollution.'
Sun protect
Before stepping out in sun, make sure you have applied a liberal amount of sunscreen on the feet as well.
Use the foot powder
Foot powders are best way to soak up extreme moisture during the hot months. A lightly-scented powder would help you to stay refreshed an entire day and ease you from the trouble of 'smelly feet'.
Go for a pedicure
Head in for a foot massage once every week. This will keep your foot clean. Trim your toe nails to avoid dirt and dust from collecting under your toe nails.
Hands : Wear gloves
Due to harmful rays of the sun, it is important to keep the hands moisturised an entire day to avoid wrinkles and calluses. Doctors says, "Whenever you are going out in the sun, wear gloves to protect them from the heat outside."
Protect them from the sun
Use the sunscreen before you go out in the mornings and afternoons. Doctors advises to use a hand scrub to remove the dead skin from your hands at least once a week.
Use a hand cream
On of the cosmetologist, says, "Use a rich moisturising hand cream containing emollient plant oils and anti-inflammatory ingredients to pamper the hands, nails and cuticles."
Knees
Give your denims and trousers a miss this summer and opt for skirts and dresses instead. But before you go out in them, make sure to keep your knees spotless and clean.
Exfoliate
Exfoliating is a must. To keep your knees soft and smooth, be sure to make exfoliation a part of your daily skin care routine. Doctors says, "When you go for a shower, make sure to clean the area around your knees with the pumice stone to get rid of the dead skin and dirt."
Skin lightening
Your knees tend to get dark every day due to an exposure to the sun and the accumulation of dirt. Slice a lemon in ½ and rub it on your knees before you shower. Lemon contains citric acid which acts as a natural lightener and exfoliator.
Try all the above mentioned summer tips and get healthy foot and hands.