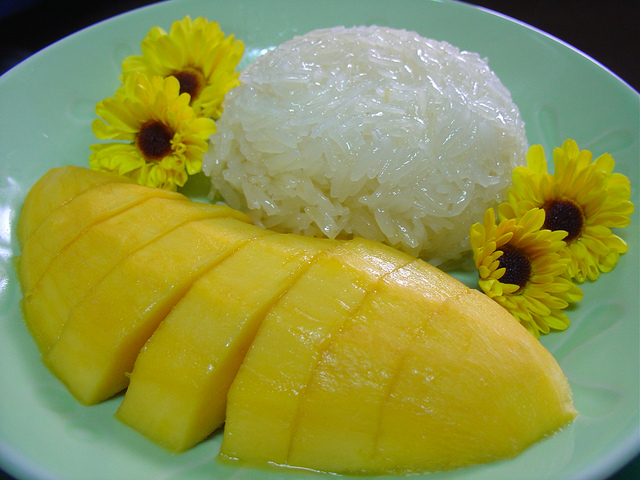 Simple Mango Curd Rice Recipe
Curd rice is a favourite dish for many of us. It is especially close to the heart of the people from South India. Curd rice or rice with yogurt is one of the most satisfying meals during a humid day. It is a simple dish which is very good for your digestion and if you are not in a mood for a heavy meal then nothing can be better than curd rice.
There are a number of curd rice recipes. Though it has a simple procedure of mixing curd with rice, yet you can always make this simple dish interesting by adding the twist of your choice. In this curd rice recipe we are using mangoes to add the flavour to this dish. The delicious mangoes add a perfect twist to this simple Mango curd rice recipe.
Ingredients to prepare Simple Mango Curd Rice Recipe
Cooked rice- 2 cups
Plain yogurt- 1 cup
Ripe mango- 1 (cut in cubes)
Curry leaves- 5
Ginger- 1 (medium sized, finely chopped)
Mustard seeds- 1tsp
Salt- as per taste
Ghee- 1tbsp
Method to prepare Simple Mango Curd Rice Recipe
Heat ghee in a pan and add mustard seeds. Allow the seeds to crackle. Then add ginger and curry leaves. Saute for 2 minutes and then turn off the flame. Allow it cool.
In a bowl, beat the yogurt till it is smooth. Once the pan cools down, add the beated yogurt or curd to it and mix well.
Now add the mango pieces and mix well. Make sure the mango pieces are coated with yogurt or curd completely.
Spread the cooked rice on a plate and pour the yogurt or curd mixture on it.
Mix lightly, cover and refrigerate for about ½ an hour. Serve chilled. Delicious mango curd rice recipe is ready to be served.
Enjoy the creamy, lip-smacking simple mango curd rice recipe with the pickle of your choice.
Photo credit: Thai Jasmine (Smile..smile…Smile..) / Foter / CC BY-NC