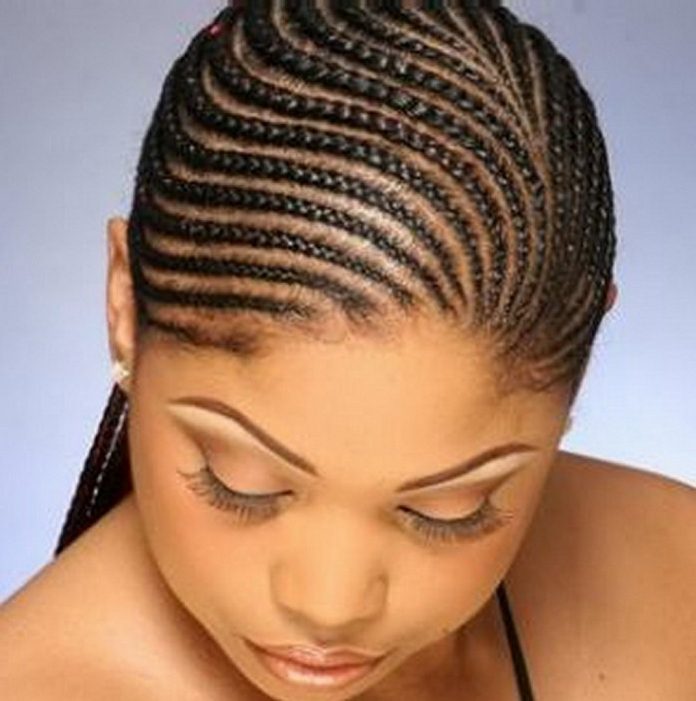 Wishing on a star that you were born with naturally straight locks, as opposed to your noodly, curly hair? Wish no more, for curly perms has become the fashion norm. With people opting to perm their hair by and by, all you naturalists out there have something to be thankful for. By the end of this post, you might just regret all those lost years trying to straighten your hair. Short hair and long, we've got hairstyles for everyone. Seven Kinds of Curly Perm Hairstyles for you!
1. The Messy Do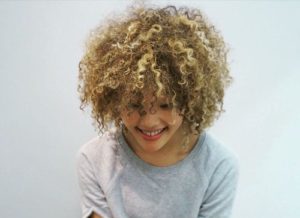 For those of you who were born this way, you should really thank your stars, or so we think. The Messy Do is an effortless one to pull off, because, well, it's messy! So who needs a hairbrush right? Blonde, brunette or black haired beauties, this style suits just about anyone. Frizzy little curls growing out of your crowning glory, don't you ever tame them, because the wilder they are, the better they look.
2. Curly Madness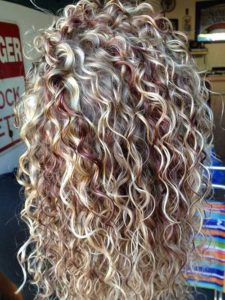 Ever wonder what you can do with that oh so curly hair you have? Instead of styling it, straightening it or hairspraying it, how about you go down the Au Naturale path. Let your curls loose and watch how going en route the natural way gets you more than just gazes. If you like, you can also add in a few streaks to give your hair a splash of color.
3. Red Haired Beauties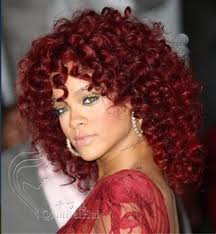 The color red is quite the attractor. Going all in and dyeing your hair completely red much like Rihanna is a great idea. Perm your hair to look like hers, and you just found a sure fire winner. The curly strands add a bit of fun to your overall look. This style is suited to any face cut. If you're looking for a splash of fun, why don't you trade your natural hair color for this look? If Rihana can do it, then so can you.
4. The Wild Side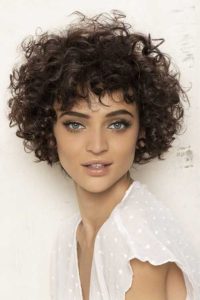 Miranda Kerr dons this look with utmost grace as it adds a hint of softness to her look. Loosely fitted curls add a bit of volume to your hair, so if you're looking for ways to add volume, this might just be it. For a touch of class, youth and subtlety, this look is everything you need and more. How about you go over to the wild side now?
5. Long Loose Curls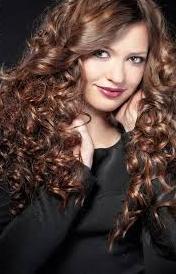 If you have a hair length by your side, there's nothing you can't do with it. Much like this next look. It aims to curl your hair in a way that makes it a true standout. Simple yet elegant, this is the perfect way to step outside. Show off the length of your hair as well as those pretty curls and watch how you will have all eyes on you, all the time.
6. Cornrow Perms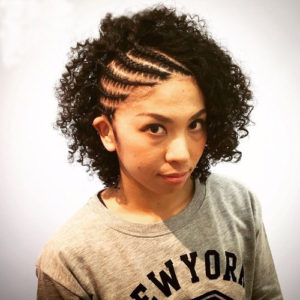 Cornrows are a statement of attitude for sure. What if you could get the best of both worlds? Cornrows as well as the perm? Look no more, for this is the place for you. Sport this look as you elevate the features of your visage. Chic and bold, this is a look that you can never go wrong with.
7. Curl me Up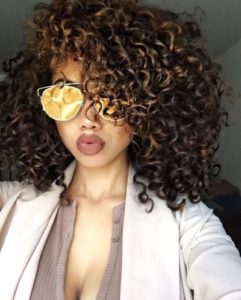 Medium length hair is ideal for this perm, especially if you don't want the length of your hair to be reduced by too much. Your hair ends right below the level of your chin, this is a great way to accentuate your jawline.
Curls are in and by the looks of it, they aren't going anywhere. Let those curls crawl their way into your photographs!