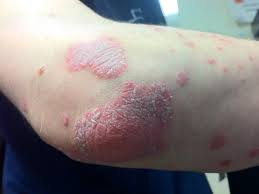 Psoriasis is a skin problem that appears on skin in white or red patches. It is a chronic skin problem which is caused due to the excess skin growth that forms thick patches called plaques.
Skin outer layer sheds periodically and new skin layer takes place the old outer layer when it sheds off, but in psoriasis the skin forms too quickly without the old layer shedding in the form of patches. It is most often seen on knees, elbows, scalp, feet, hands and lower back
Psoriasis is triggered by certain conditions like environmental changes, over reaction of immune system, temperatures changes, humidity in the air, infections and use of certain medications etc. In some cases, psoriasis runs in families.
Even though psoriasis is not a serious life threatening, but people who have psoriasis they feel embarrassing due to the appearance of the patches which make them feel insecure.
Psoriasis isn't contagious. It can't be spread by touch from person to person. It appears all of a sudden and can disappear without any treatment
Symptoms
Psoriasis can be mild with very small areas of rash that appears red or white. Sometimes it becomes sever causing the patches to raise and skin becomes red or white. Scaling of skin is observed, skin becomes very sensitive and tender. The skin becomes itchy that encourages to scratch and occasionally due to severe scratching blood may come. In some case the size of the patch increase or fuse with other patches to become a large patch covering a larger area.
In some people, psoriasis causes joints to become swollen, tender, and painful. This is called psoriasis arthritis. This arthritis can also affect the fingernails and toenails, causing the nails to pit, change color, and separate from the nail bed. Dead skin may build up under the nails.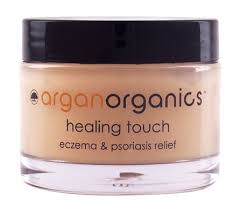 Treatment and precautions
There is no prescribed treatment for psoriasis. It can be avoided by following certain precautions like maintaining a hygienic skin conditions by using moisturizer if skin is dry, avoiding too much moisturizer if skin is oily, like maintaining a balanced normal skin not too dry or oily. Avoid too much exposure to sunlight and skin infections and skin damage.