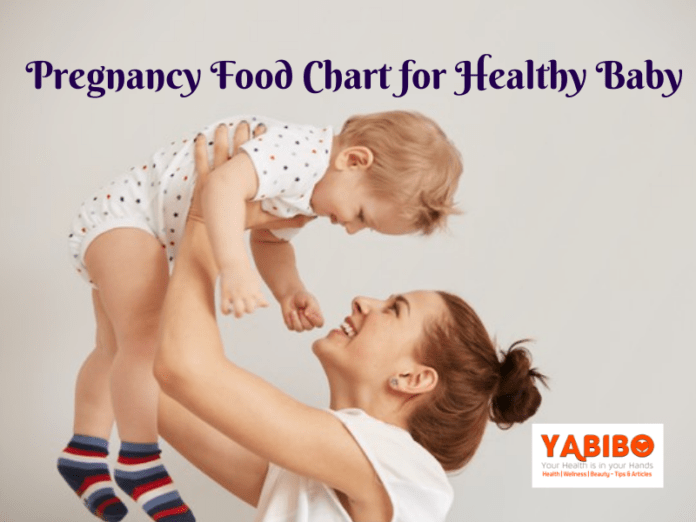 Pregnant women need to follow a pregnancy diet chart month by month to deliver a healthy baby. Nutrition is important and a wholesome diet plan needs to be followed.
It is a pleasure to be pregnant and naturally, it is important to follow a pregnancy diet chart. It is worth searching for healthy things to eat which can be added to the pregnancy diet. It is worth trying out different kinds of food, that will keep the taste buds well in tune and thus it is possible to avoid reaching for that packet of junk food. The pregnancy diet chart month by month needs to be followed.  
It is necessary to eat more during pregnancy. A pregnant woman feels extra hungry once the second trimester sets in. In the first trimester, there may not be a need to eat extra. It is not easy to eat when a pregnant woman suffers from morning sickness.
How much weight a pregnant woman needs to gain?
Expectant mothers need to follow a healthy as well as a balanced diet during pregnancy to gain the correct amount of weight. This correct amount depends on one's pre-pregnancy weight.
Women who are overweight pre-pregnancy need to aim to gain between 7 to 11 kilograms during their entire pregnancy.

Underweight women can gain anywhere between 12 to 18 kilograms.

Women having normal body weight can increase about 11 to 16 kilograms during pregnancy.
It is advisable to eat fresh, homemade food. Try to eat at least four meals a day with two snacks in between. It is better to avoid junk food, maida products, and stale leftovers.  These are part and parcel of the pregnancy diet chart month by month.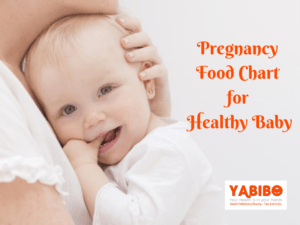 Complete Wholesome Indian Pregnancy Diet Chart
The doctor's advice is that the pregnant woman needs to eat the right foods in the right quantities.
The baby inside the tummy must have proper nutrition. Avoid noodles and pasta and soft drinks. Much energy is required as it needs to help support the baby's growth as well as the maternal body weight. A wholesome Indian diet during pregnancy does help the baby gain an adequate amount of weight and at the same time provides the essential nutrients. The pregnancy diet chart month by month needs to be kept in mind when a woman is pregnant.  
The key food groups that need to be taken during pregnancy:
Milk and other dairy products
Milk needs to be part of a pregnancy diet. It is a recent trend, especially abroad, to go vegan thus avoiding dairy products for a variety of reasons. Do not let that deter you. Indian diet and Ayurveda has always recommended milk.
Other dairy products such as curd (dahi or yogurt), buttermilk, cottage cheese (paneer) are also important components of an Indian Pregnancy diet. These foods are rich sources of protein, calcium, and vitamin B12. Aim for a minimum of 3 to 4 servings of dairy products.
Dals, Pulses, and Nuts
For pure vegetarians, dals, pulses, and nuts do provide the major sources of protein. Vegetarians need to have such a diet.
Cereals and Whole Grains
Grains and cereals like whole wheat, oats, barley, corn, and rice contain a lot of nutrients. Rich in iron, selenium, magnesium, fiber, B-Complex vitamins (including B1, B2, folic acid, and niacin) grains do meet up to the needs of the would-be-born. Grains also help the placenta grow during pregnancy. It is better to have "whole grains" during pregnancy as they are unprocessed and consists of more vitamins and nutrients.
Fruits and Vegetables
Fruits and vegetables are very important to have as they provide fiber, vitamins, and essential minerals. Green leafy vegetables are also worth having. 
Eggs and Meat
Nonvegetarians go in for lean protein from eggs, chicken, duck, or red meat. One can also have meat or meat substitutes such as lean meat, chicken, legumes, and nuts.
Fish is a good source of Omega 3, some fish do have high levels of mercury which can harm a growing baby's nervous system. Pregnant women can eat 2-3 portions of low mercury fish per week.