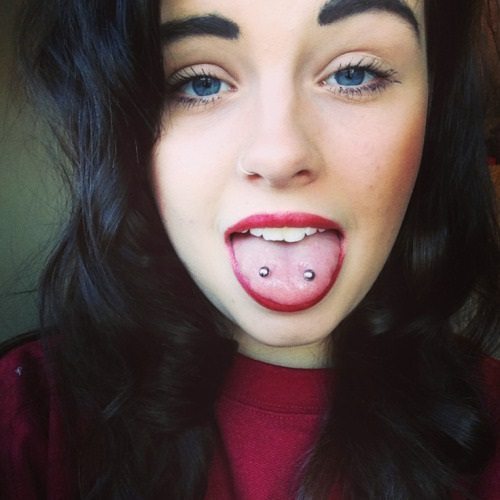 Body piercing begun as integral part of punk culture in USA. But today its craze has spread to all parts of the world. Defined as a kind of body art, piercing can be done right from the head to the toe. People with body piercing make a unique fashion statement. It is interesting to note mixed reactions regarding these piercings – while some are extremely fond of the same, some abhor the same. Know more about Must Try Body Piercing Ideas
Read on to know the different kinds of slightly 'unique' body piercing that can be done:
• Eyebrow piercing –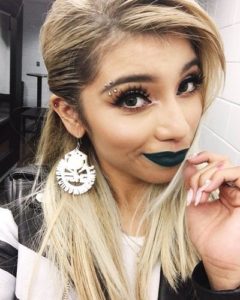 The trend of eyebrow piercing can be seen right from the 1970s. This kind of piercing is seen by both men and women and is quite a favourite of the American society. The piercing can be done above or below the eyebrow or through the same. Various kinds of tiny jewelleries can be pierced in the eyebrow region. Horizontal and vertical eyebrow piercing can also be done.
• Nose piercing –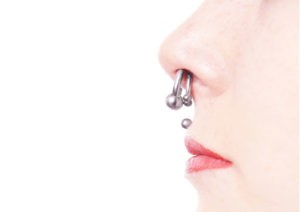 Nose piercings are quite common in India as well as all over the world. Traditionally nose piercing is done only on one side of the nostril and a nose pin is worn. This can be done on one side or on both the sides of the nostrils. Apart from this, bridge of the nose between the eyes, between nostrils and up through the lip, right on bridge of inner nose separating the left and right nostril is common places of nose piercing.
• Tongue piercing –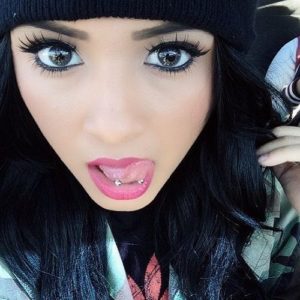 Tongue piercing might seem to be quite a painful thing, but many young people are seen doing the same. There can be single as well as multiple piercing on the tongue. There are several ways in which tongue piercing can be done. The piercing can be modified as per your preferences and desires. There are many arteries on the tongue and therefore it is important to get the piercing done only by professionals. Vertical as well as horizontal piercings are the common tongue piercing.
• Lip piercing –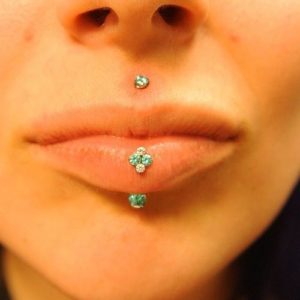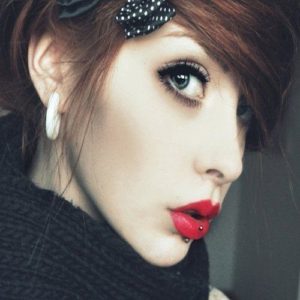 Piercing on the lips can be done in any part of the lip. It can also be done above the upper lip between the nose and below the lower lip in between the chin. On the lip piercing are also not uncommon. It is surprising to find the different kinds of jewelries that are available for lip piercing. Many women prefer having more than one lip piercing and each piercing is decorated with a different kind of jewellery. Rings, studs and other kinds of ornaments are used for lip piercings.
• Nipple piercing –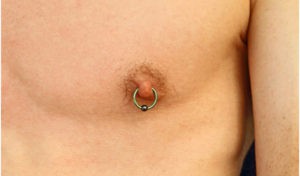 If you are surprised on hearing about such a piercing, don't be. It might sound strange but it is true that nipple piercing has gained immense popularity with both men and women across the globe; it is more popular with women. Since the nipples are very delicate, it is obvious that getting it pierced will be a painful thing. Getting it done from authentic source is recommended. Piercing in small nipples is a problem and should be done with special care. Suitable jewelleries should also be chosen, the rings being the preferable choice.
• Collar and navel piercing –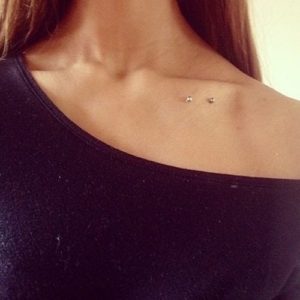 Navel and collar piercings have become quite popular with fashionistas across the world. Double piercing right below the collar bone on the side makes one look really hot and sensuous. Wear an off-shoulder dress and you are ready to flaunt the stylish piercing.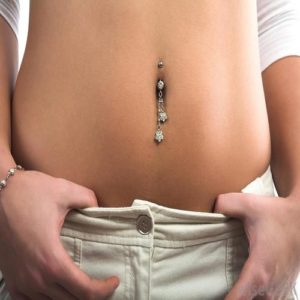 Along with collar piercing, navel piercing is also quite a trend. This trend is more commonly seen in women. Various kinds of embellishments are available for navel piercings. Also known as belly button piercing, this helps in making a great style statement. Flaunt the navel piercing by wearing short shirts or tank tops and low waist jeans.