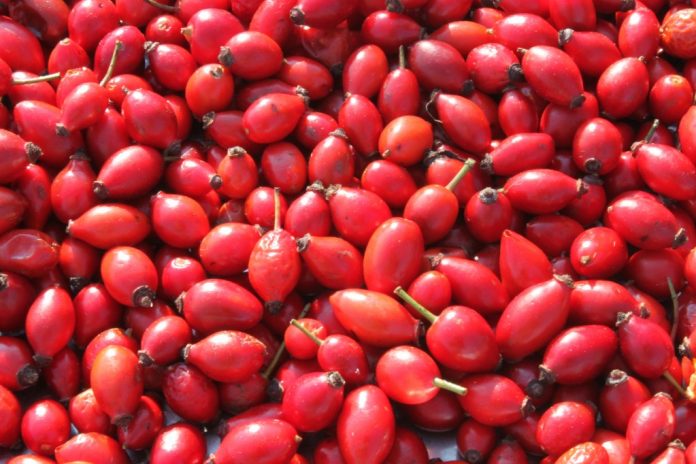 Innumerable people in the world suffer from the problem of acne. While it is a common misconception that only people with oily skin can have acne breakouts, it is quite the contrary. Yes, those who have an oily skin type stand a higher risk of acne breakouts, but just about anyone else can also suffer the same. Read Rosehip Oil Treat Acne.
If you are one of those hundreds who is often afflicted with acne and know not what to do, help is at hand! Stay away from OTC gels and ointments that have large claims. There are innumerable over the counter acne removal creams, serums, and lotions available, but none of them show desirable results. Rather, they cause various kinds of side effects, which turn out to be harsh for sensitive skin.
Read Also: – Use Oils to Prevent Acne and Cleanse Oily Skin
Instead of choosing chemicals for treating acne and the scars formed from the same, why not choose something which is natural and devoid of any kinds of side effects? Rosehip oil helps in treating acne and acne scars in a great manner. In fact, Rosehip oil is extensively used in various kinds of skin care products.
How is Rosehip oil beneficial for acne?
Rosehip is rich in antimicrobial properties. This is the reason that it has great healing powers. The oil is a rich source of Vitamin A and C, which are essential for maintaining healthy skin and cellular regeneration. Useful fatty acids are also present in the oil in the form of Omega 3 and 6, which help in repairing tissues and broken cell membranes.
Rosehip oil is mainly categorized under vegetable oil and is comparatively non-greasy in nature. This is the reason that this oil is effective for treating acne. However, if you have highly oily skin, it is recommended to use the oil in a very careful manner. If you are not very confident, seek consultation from a dermatologist before using the oil on your oily skin.
Rosehip oil for acne scars
Acne leaves ugly scars on the face if they are tampered with. And these scars are really stubborn and refuse to go. Applying Rosehip oil to the scarred surfaces for prolonged period brings in positive results. But you have to be consistent in the application. Apart from acne scars, rosehip oil is also highly effective on various kinds of skin blemishes and problems.
Working of rosehip oil for treating acne and acne scars
Application of rosehip oil on the skin helps in stimulating the production of new cells. With new cells, the face looks healthy and bright. Rosehip oil has anti-microbial properties. It is evident from this that the oil can reduce the growth of various kinds of bacteria and microorganisms. As a result, pimple and acne breakouts, blackheads, whiteheads etc can be avoided. The antioxidant property of rosehip oil helps in restricting damage due to free radicals. When the oil is applied on scarred skin, it helps in repairing the damaged tissues and promotes new cell growth and development.
Dealing with other skin problems with rosehip oil
Along with dealing with acne and acne scars, rosehip oil is also used for dealing with other kinds of skin problems successfully. The oil has great anti-aging components. Instead of using various kinds of anti-aging creams and serums, try applying this natural oil for best results. You will find smooth and soft skin within a few days of application. This is possible as the oil boosts collagen production enhancing skin elasticity and younger looking skin. It is a great moisturizer but is non-greasy. As a result, it can be used easily on oily skin.
If you are thinking of applying rosehip oil for acne and acne scars, ensure that you purchase organic rosehip oil. Also, read the instructions and recommendations on the pack before using the oil on the face.