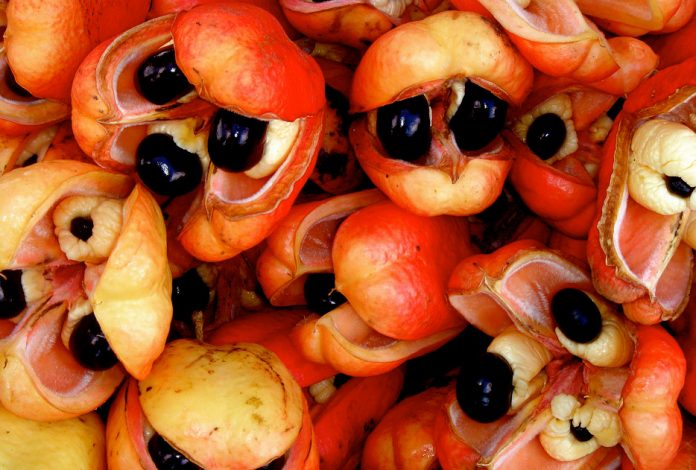 Most Dangerous Foods In The World
The time had gone when people limited their food experiments within the healthy options. Now there is a variety of foods that are available in the market. Experimenting with the range of foods is a hobby for any. Are you an adventurous eater? Then beware, before attempting a new food, check whether it's right for you. You can find at least 12 most dangerous foods in the world.
Some foods are fascinating, but consuming too much of it can be risky for your health. Some of them can cause severe health difficulties while some others can even kill you. Several foods can listed in the most dangerous foods in the world. So, it is useful to know more about what you eat, particularly if it's a new taste for you. Both vegetarian and nonvegetarian foods can list in the most dangerous foods in the world.
You must know & avoid such foods to be free from dangerous situations. Now, let us talk about top most dangerous foods in the world.
Raw Cashew Nuts:
One of the most dangerous foods in the world is the raw cashew nuts. According to the studies, raw cashews can cause allergies on the skin and sometimes can be lethal.
Wild Mushrooms:
Natural or wild mushrooms are the most dangerous food in the world. A bite of wild mushrooms can cause vomiting, and can cause even death if it has taken in a large quantity.
Cassava:
Cassava is different food that can be very dangerous to health. It has found that when cassava has chewed raw, an enzyme in it has converted into cyanide.
Peanuts:
Peanut is one of the foods within which people get an allergy. Consuming large quantity of peanuts is not recommended for allergy prone people.
Bean Sprouts:
From an event in Germany, it was found that the bean sprouts can cause the explosion of E Coli, that is very dangerous to the health. The E Coli killed many people & made many people sick in that incident.
Raw Milk:
Pasteurized milk possible in the market is not dangerous, but some people use raw milk that is very dangerous. Raw milk contains E-coli that is dangerous.
Star Fruit:
Star fruit is very dangerous for the health if you have kidney problems. It contains neurotoxins that affect the brain and nervous system badly.
All above explained are few among the Most Dangerous Foods In The World. Follow these and stay away from these foods to live long and stay healthy
Photo credit : Google search